It was only recently to my delight I realised I finally had a local Benefit Counter.Oh I was thrilled. I was helped by a lovely assistant with vibrant red hair in selecting Benefits Erase paste.You see the Collection 2000 concealer which I love had been creasing under my eyes as the day went on....and in all truth it was really starting to bug me.
There were several helpful suggestions:Lemon AidBo-ing&Erase paste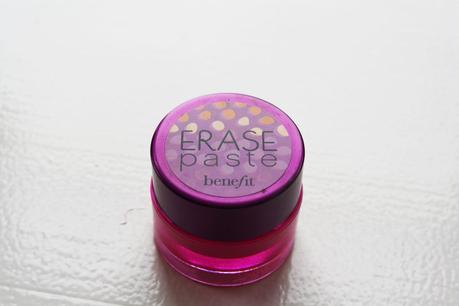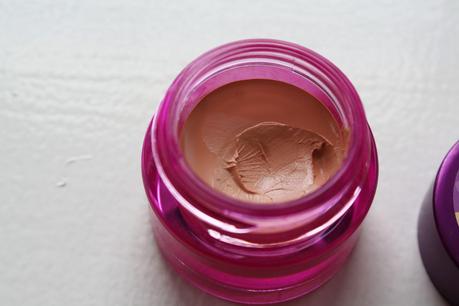 The reason I chose the erase paste is because of its brightening qualities.The lady on the counter told me that mixing the erase paste with a bit of High Beam can added even further amount of luminosity.


"

This concentrated cream formula flawlessly helps to conceal and brighten dark circles and imperfections

"


The product is perfect for the dark circles under my eyes. It does not however work effectively over blemishes....I keep a tight grip on my Collection 2000 concealer for those bad boys. The formula blends well with the heat of your finger and I am a sucker for benefits retro and flamboyant packaging.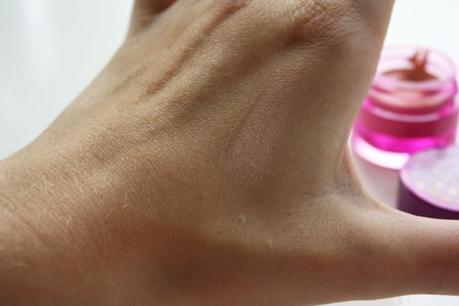 The shade advised was No1 Fair.I'm a little more tanned than usual at present and this shows on the swatch.I am currently using this under my foundation and I am thrilled with the results.
I have seen other bloggers describe this as a must have product. I really like it but I also think at the price of £19.50 there are probably drugstore comparable at a more reasonable price.Regardless you get a lot of bang for your buck and it will be months until I have to agonise over whether to repurchase this product or not. If like me the Collection 2000 formula doesn't agree with you I would certainly encourage a wander down to your local Benefit counter for atleast a try.
What I loved about the day I purchased this was that my local Benefit counter were offering free makeovers. It was a Saturday and I got pampered for a good 40mins while a Benefit makeup artist worked her magic and got me glammed for the nights events. This also gave me the opportunity to test Benefit products I don't own and see if they could endure a night out. A product I without doubt will return for in due course is the Watts Up Soft Focus Highlighter It a lot more pink based than the High Beam and I love the glowy look it gave my face....no doubt review to come soon. 
I was so happy with the service I received that day. The girl was so friendly and helpful. Big up to you guys at Benefit!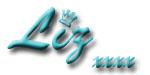 P.S I have a MAC lippie giveaway still running! All Details here