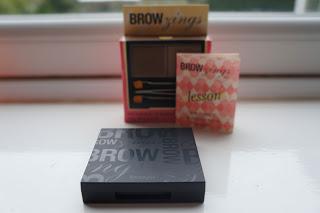 I always find that finding a good product for your brows is difficult, I nearly always end up feeling disappointed with the results. This is the first product I've found that I absolutely love. The packaging is really nice, as Benefit makeup always is, and it feels really durable as well. Inside the box there's two separate mini brushes - one angled brush and one for blending and a mini set of tweezers for the odd stray hair which are actually really good anyway and I often end up using them instead of my other tweezers.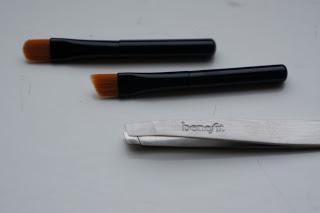 It also comes with a little leaflet which clearly explains how to use the product, which is really useful for people who are new to using brow products. It advises that you use the angled brush and the wax product to shape your brow, then the blending brush to fill them in using the powder side.
I will recommend that one you've applied the wax, you run a brow brush through them to get rid of any excess product, as I usually find its necessary because I don't like my eyebrows to look like they have a lot of product on. If I do not want a coverage as dark I often just use the powder side to fill in my brows, and even though it's a powder this seems to last for a really long time too.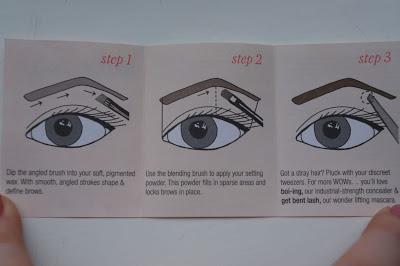 I have naturally red hair, but my brows are a light brown, and it's hard for me to find a product that isn't too dark or too blonde for my eyebrows, but Zings in 'Light' is absolutely perfect for me! I'm not a fan of really dark brows so this color is ideal for givings your brows a fuller color without making them look ridiculously dark!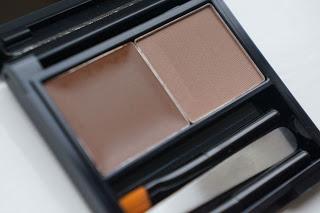 The price is a little steep, at £22.50, but the quality of the product is really high, so it's worth it. Plus I've been told by friends that have used this product that it really lasts and lasts, which is brilliant! Overall, I'm thrilled with this product, and will continue using it. I definitely recommend it :)