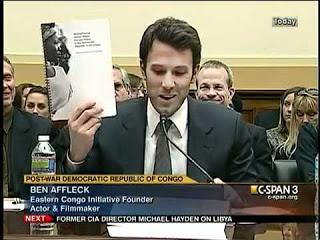 (PHOTO: TV screen grab of Ben Affleck testifying in Congress; date unknown)
***
Ben Affleck penned a gripping pro-Congolese people advocacy op-ed on
the crisis in Goma that was published today by the Washington Post.
The op-ed, titled "Congo urgently needs
U.S. help" and aimed at the American constituency opens, opens with
the usual heart-wrenching frustration in the face of the universal
indifference to the plight of the Congo:
"Last week, a heavily armed rebel militia, M23, took control of the
eastern Congolese city of Goma, the economic center and capital of the
country's North Kivu province. Unfortunately, to those of us who work
in eastern Congo , the only
surprise in this turn of events was how little attention it received."
Continue reading here:
m.washingtonpost.com/opinions/ben-affleck-congo-urgently-needs-us-help/2012/11/29/828cd2c2-37ef-11e2-8a97-363b0f9a0ab3_story.html
***
PHOTO CREDITS: Via:
article.wn.com