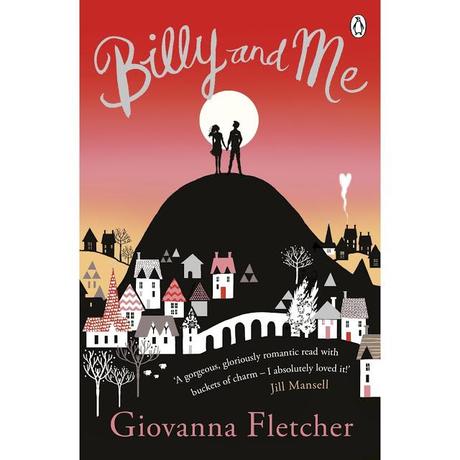 So when I went on holiday to Spain with my mumma, this was one of the books I took with me. 
It took me about a day to read, because it was just such an easy read, so well written and easy to follow - which is something that I really enjoyed about this book. 
I am a huge McFly fan, so after stalking the life out of Tom Fletcher's Wedding, I stumbled across a video on YouTube by Pixiwoo - they were doing a make up tutorial for Red Carpet Makeup with Giovanna Fletcher: which you can find here 
http://www.youtube.com/watch?v=7vkgyzDdsQw . 
Where she chats about her book with Pixiwoo. 
I bought it from Morrisons for £3.49 and I absolutely love it, so here is my review, with a little synopsis too! 
In a nutshell, the book is about a young girl called Sophie May. She lives in a little village called Rosefont Hill, where a new film is being shot. She works in a little tea shop, with a life long friend, which is where she meets the star of the film, Billy Buskin. The book is about their journey into love, and the hardships of being in a public relationship - where your secrets can be revealed to the entire world without your permission and you cannot hide anything anymore. It's more about Sophie's journey into getting out of her shell, and actually becoming herself. 
I think its quite possibly one of the most charming, romantic books I've ever read. I found myself in tears, and feeling all sorts of emotions throughout the whole book. It was released just a few months ago, and I had to purchase it! Its so worth a read, especially at the price it is offered in most book shops. You feel like you can relate to the characters in depth (especially Molly). I think its suitable for most people of all ages, my Mum thoroughly enjoyed it too! 
The ending is heart-wrenching but also so beautiful and perfect at the same time, it just makes the book complete. Its a definite definite worthwhile read. 
So go and get it! 
I cannot wait to see what Giovanna is working on next, and can't wait to get my hands on it! 
muchos love
ysabelle 
xxxxxxx