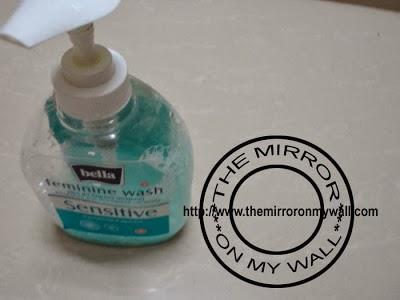 Hi Everyone,
Feminine wash are now becoming popular among women to keep their private area clean and fresh. It removes bacteria to protect your skin against any infections and odour and maintains skins natural pH balance. This was my first feminine wash which I had used 1 year back and have used lactaycd after that but now using clean and dry. Reviews on them will soon come and read on to know more about Bella Feminine Wash Sensitive.
Product Claim:-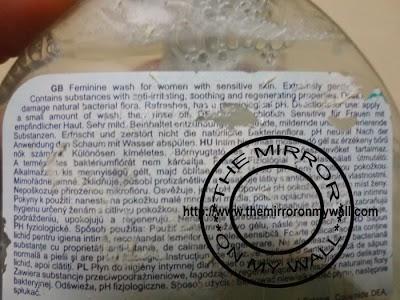 Feminine wash for women with sensitive skin.Extremely gentle. Contains substances with anti-irritating, soothing and regenerating properties. Does not damage natural bacterial flora. Refreshes, has a physiological pH.
Price:-
INR 219
Quantity:-
300 ml
Direction For Use:-
Apply a small amount of wash, then rinse off.
 Ingredients:-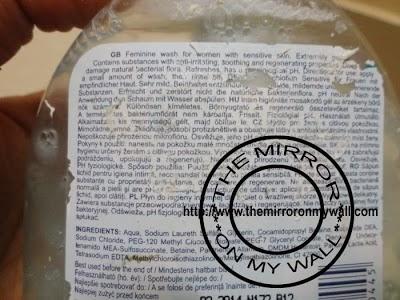 Aqua, sodium laureth sulphate, glycerine, cocamidopropyl betaine, cocamide DEA, sodium chloride,PEG-120 methyl glucose dioleate, PEG-7 glyceryl cocoate, disodium undecylenamido MEA- sulfosuccinate, betaine, panthenol, allantoin, DMDM hydantoin, parfum, lactic acid, tetrasodium EDTA, methylchloroisothiazolinone/methylisothiazolinone, CI 42090.
 My opinion on the product:-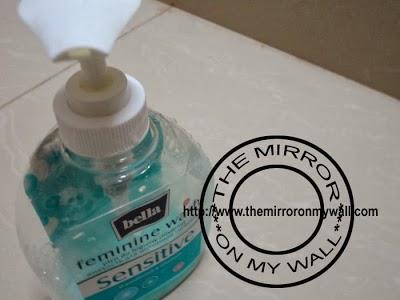 This feminine wash was my first and was new to vaginal washes. This comes in a sturdy plastic bottle with a pump dispenser. The bottle is a little bulky so I suggest not to carry this when you are traveling. You can use a little bottle available in market for traveling purpose filled with this though.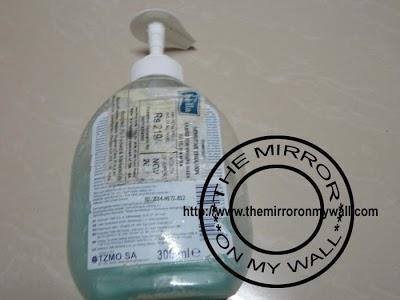 I opened its pump by twisting its cap and got some wash out in my hand. Just one pump was enough and the cool blue liquid gel lathered well in my hands.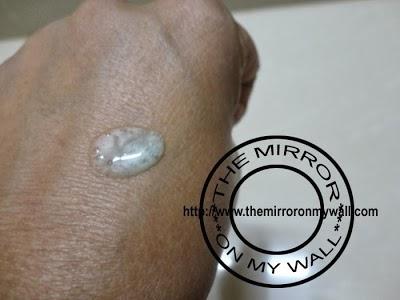 The smell was light and pleasing. I started using this everyday and noticed that it really leeps my intimate area clean and fresh for long time. The transparent bottle and the pump dispenser is very convenient to use. You only need a small amount every time so this 300 ml jumbo bottle will go long way.
What I Liked:-
Pump dispenser
Big 300 bottle which is economical
Nice cool blue color which sooths eyes
Mills fragrance which keeps fresh
Lathers well
Only small amount is needed every time
What I didn't Liked:-
I wish it contains lactic acid too.
 Will I repurchase and recommend:-
Yes, and would recommend to those who want to start using a feminine wash.
Rating:-
4/5
VN:F [1.9.22_1171]Rate this Product :VN:F [1.9.22_1171]