Belkin is well known for their innovative solutions when it comes to the protection of your tablet or smartphone. Their design became recognizable, especially among the iPhone 5 users, since they are trying to provide you a high, yet ultra-thin protection that won't affect the slim profile of your device.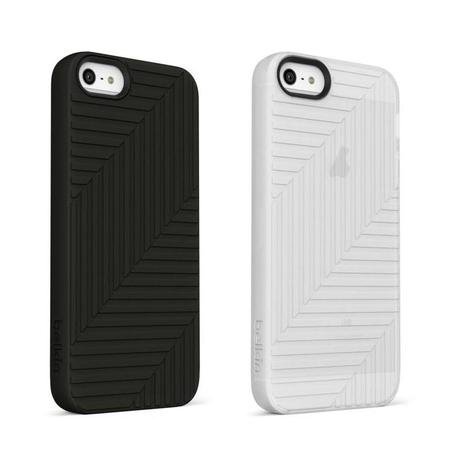 Belkin Flex Silicone Case Kit for iPhone 5
This fantastic kit of cases for iPhone 5 is just what you need to keep your phone safe and protected. The case if very flexible and inserting and removing the iPhone is very easy. Thanks to the flexible and smooth rubber, the case is  pleasing to the touch, and since the back of the iPhone 5 case has a slightly ribbed surface, it keeps the phone from slipping, providing you a good grip. You won't lose any functionality with this case because the manufacturer made sure that there are cutouts allowing you enough space for the camera, ports, microphone, and USB cord.
All-in-all, these are well designed and constructed cases, and the Belkin Flex iPhone 5 kit comes in two colors: black and white, which could be a perfect match for your phone. This pair of cases for the iPhone 5 is incredibly good value and you will be very pleased with them.