Being black, being Caucasian and a good old Oriental.
Who knew that one day I'd see myself in so many different forms? In another world, I could be a completely different person.  What would I look like? Where would I live? At the Camera Obscura Museum in Edinburgh, I got to see what things would be like if my Chinese mum, Christine didn't meet my Chinese dad, Peter.
At the Camera Obscura Museum, I saw a whole new reality.

I got to ask the questions such as, "what if I was black?", "what if I was white?" or even more bizarrely, "what if I was a chimp who hadn't evolved yet?". Weird I know but the Camera Obscura Museum is like no other museum I've been to, and you'll be gasping, giggling and gawping at something strange around every corner.
Another Reality at the Camera Obscura Museum
Check out the altered images taken from the first image of me; it's a look at life if I was born elsewhere. Interesting….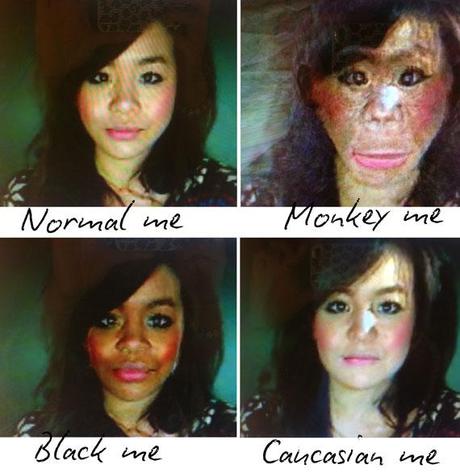 I think I suit Oriental Me the most – after all, that's the real me. But isn't it interesting to see what a parallel universe could be like? I found the entire Camera Obscura Museum intriguing and there were plenty of things that made me chuckle.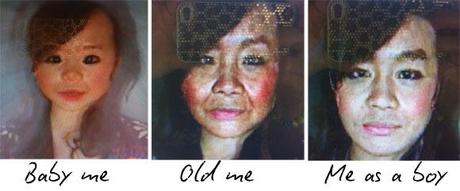 More About the Camera Obscura Museum
There is so much more to do at the Camera Obscura Museum, and even after spending 3 whole hours in awe of everything I saw and touched, I still wanted to spend a little more time there.
You can find out more information on the Camera Obscura Museum in an earlier post, where my pictures highlight all my favorite parts!

I hope you get some interesting pics at the Camera Obscura in Edinburgh – and make sure you pop into the Scottish Tartan Museum next door!
Lots of love,