Hi guys, today I'm going to be discussing my apprenticeship with you guys. I'm going to babble on the pro's and con's and what to expect from a work based qualification without going into too much detail on my actual job. Sounds like a tough job to be quite honest. 
Apprenticeships and levels.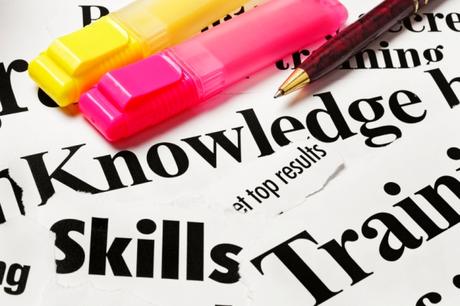 First off, apprenticeships have different levels like formal classroom qualifications from basic level one to degree level. Myself I am doing a Level 2 qualification in Customer Service with Babcock training which is a lovely company to work closely with. I chose a level 2 apprenticeship to get out of formal education, sure I could've left school and get a job but having a job with something to show for it is very rewarding although apprenticeships are generally low paying. Leaving school level apprenticeships are great for entering the workplace and getting the training you require to do that job without spending all you're time at college. Popular leaving school level apprenticeships include, hairdressing, customer service, sales assisting, hospitality service. If you're considering an apprenticeship as an alternative to university make sure you're looking at a level 4 qualification but consider the type of sector you're looking to join, apprenticeships are generally popular for engineering courses like I.T, manufacturing industries.
Training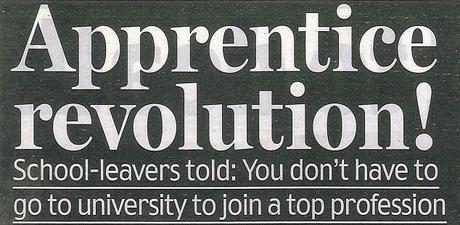 As part of an apprenticeship you may have to attend college as part of the training to work gain your qualifications. Alternatively you may work with a training company in which you work fully independently with resources and meet up monthly to discuss progress. I am working with a training company so I can't share my experiences of a qualification from college. With my assessor we talk about achievable workload, examinations, discussions about the workplace you are working within and how you can be accommodated to make sure you are on track to completing the course. I work 37 hours per week on my placement and am entitled to have 8 hours a week to complete my coursework but personally I feel like I can complete my coursework in less time than this.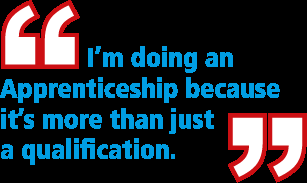 How I've benefited (pros)
Work with some great colleagues
Developing relationships with customers
Professionalism and workplace etiquette
Inside structure of an organisation
Personal management, how to get along at work
Enjoy the work you do
Work to excel and build yourself upwards
Responsibility
NUS Apprentice cards, makes up for the low pay as you're on the same level as students
You're financially better off than being a student
No qualification debts
Same rights as any other employee
What could be better (cons)
Pays not great but that's a fault in the national minimum wage
Apprentices are generally the underclass of the workplace in any workplace with apprentices.
Can be allocated boring tasks but that's to be expected from any job.
Job assurance towards the end of the qualification
Missing out on the university experience
Common Misconceptions
Apprenticeship Myths
Apprenticeships are for people who didn't do well at school
Apprenticeships are an alternative step into employment and often require similar entry requirements to further education courses, such as five GCSE passes at grades A*-C. 
Apprenticeships are only for young people
In fact, apprenticeships are open to anyone over the age of 16 and there is no upper age limit. In 2014/15, 44% of apprentices were over the age of 25.
Future employers will look negatively upon your CV if you were an apprentice
Employers are increasingly valuing applications from those who've completed apprenticeships, as they have workplace experience.
Apprentices spend all day making tea or doing the jobs no one wants to do
Companies who hire apprentices have strict guidelines to adhere to when it comes to what they ask their apprentices to do. When a company hires an apprentice they sign an agreement which commits them to providing the training and working environment promised.
You'll be stuck in the industry you do your apprenticeship in
Apprenticeships aren't just available in a variety of industries, but in different areas of the business too. Some apprentices choose to move into a different with the same company, once they've completed their apprenticeship. Many of the things you will learn in one industry are transferable to another, such as computer and communication skills.
You can't get an apprenticeship if you have a degree
You can't start an apprenticeship if you're in full-time education, but in many cases you can still become an apprentice once you've graduated. From May 2017, employers who hire graduates will be eligible to receive government funding to train apprentices with degrees, as long as the apprenticeship offers substantial new learning.
Hope you enjoyed this read on apprenticeships and the alternate ways of learning. Any questions feel free to comment down below. 
Love Molly xo