Oh lovely (rainy) Seattle  :-)
I can say that because that is where I grew up.  It is lovely, but I will say, it DOES rain all the time!  
My very close friend and her husband recently finished remodeling their Seattle home.  I asked if they would send me some pictures to show you guys as it is amazing what they did!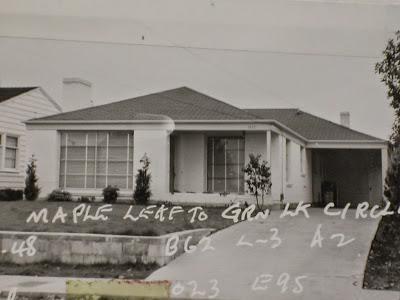 My Friends Original 1940's Seattle Home
Their house was built in 1947.
It's so funny how the social times change over the years.  I guess no one wanted to be part of the fun if they were in the kitchen - LOL.  The whole  "open floor plan" seemed non existent!  
Let's take a quick look at the1940's :-)
Christian Dior's "crazy" fashion statement was this: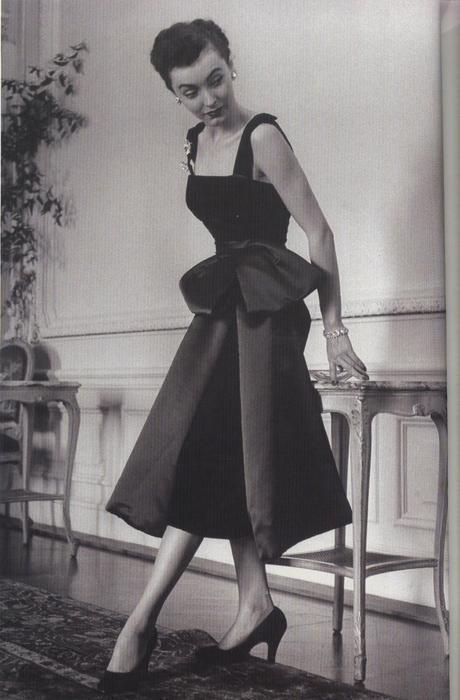 The kind of car parked in the neighborhood: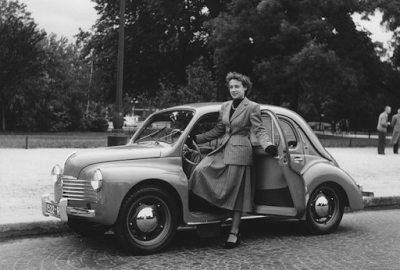 And if you were to go to the movies - the ladies would be swept away with Clark Gable and the love scenes of Gone With the Wind :-)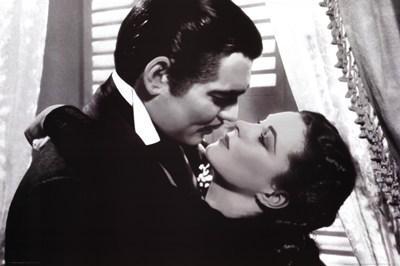 Here is their LIVING ROOM before: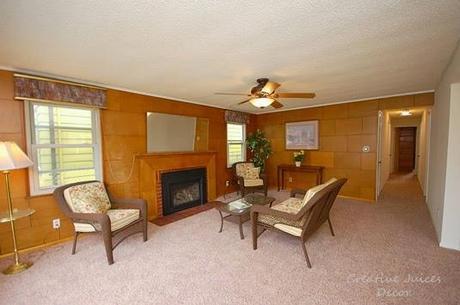 And the beautifully updated AFTER!
It's hard to see in this picture, but they VAULTED the ceiling and put an awesome wooden beam up top. The living room is now completely open to the kitchen and dining room.  They chose a nice espresso cork flooring - it looks fantastic.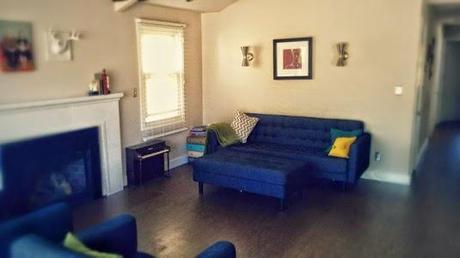 This was the KITCHEN before:
It was the typical small, closed off to the world, 1940's kitchen. :-)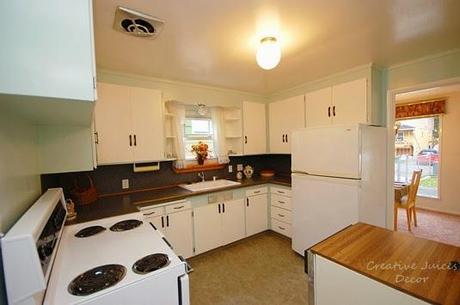 AFTER:
Once again, they completely knocked down the wall which opened up the space to the dining and living room.  In this picture below, you can see that beautiful wood beam!  I love the all marble on the bar and counters!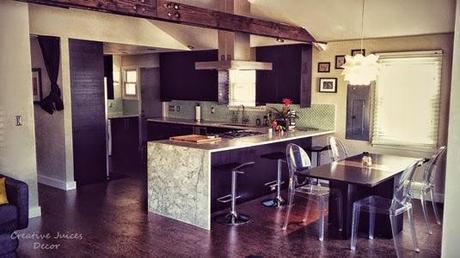 At the very back of the kitchen through a doorway was the BEFORE laundry room.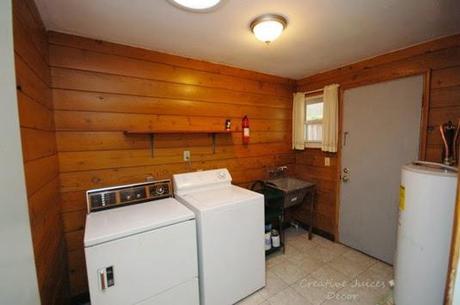 They actually knocked that wall down too and incorporated it into their now HUGE and open kitchen.  I love the glass subway tiles - gorgeous!  If I remember right - they did black IKEA cabinets.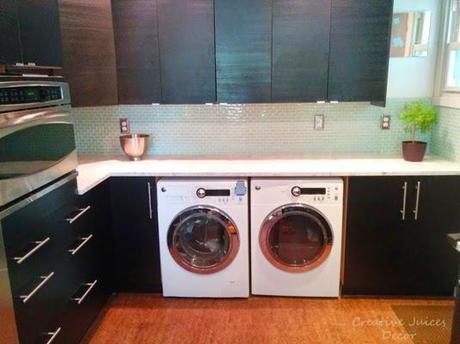 There you have it! 
Nothing beats seeing INSPIRATIONAL before and after photos! (Thank you Tori and Bobby) :-)  I hope you got your own
Creative Juices
stirred after seeing this - a remodel is HARD but so worth it in the end.