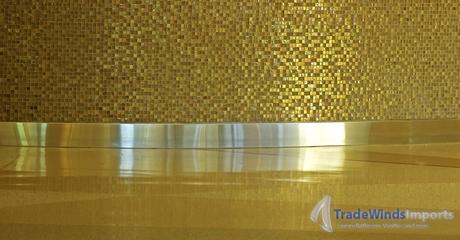 A master bathroom with a whirlpool tub, a rainfall showerhead, heated floors and his and her sinks is great for some, but oftentimes, space and budget concerns bring most of us back down to earth. Don't let your small bathroom limit your dreams or creativity. There have been plenty of homeowners and designers who have done amazing transformations with spaces most Americans would consider a small bathroom.
Key Takeaways:
When Marti set out to revamp her bathroom, she knew that a full tile update wasn't in the cards.
She didn't let that deter her, however, and went ahead and made some really smart and stylish changes that created a less dated, more classic space.
From Marti: My goal was to replace the glaring features that made the bathroom look really dated/cheap: most notably, the paint, mirror, and sink.
"She didn't let that deter her, however, and went ahead and made some really smart and stylish changes that created a less dated, more classic space."
http://www.apartmenttherapy.com/before-and-after-redesigning-a-red-bathroom-239345