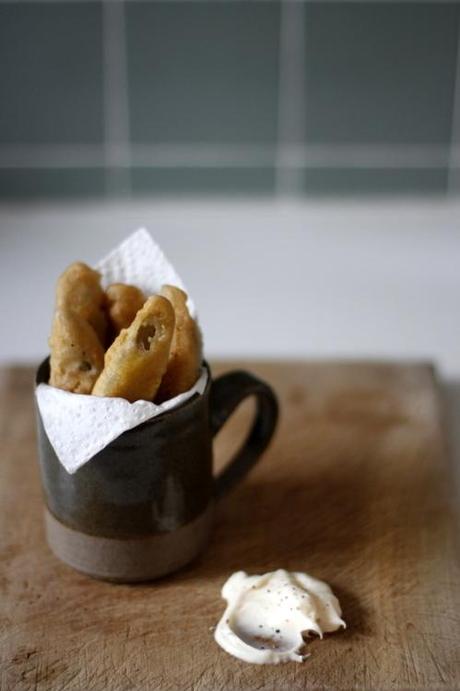 Many a food trend has come from across the pond, and there are always more following. Pretzels and burritos are finally beginning to become commonplace over here, non-native foodstuffs that our American cousins have very much made their own and exported in their new guise.
When a food starts to appear frequently on instagram, you know it's something special. Fried Pickles sound sort of weird, but I love pickles (gherkins & cornichon too) and I love deep friend food, so after seeing dozens of them appear on my instagram newsfeed over the past few weeks I thought it was time to give them a go. They make great party food as they work both hot and cold.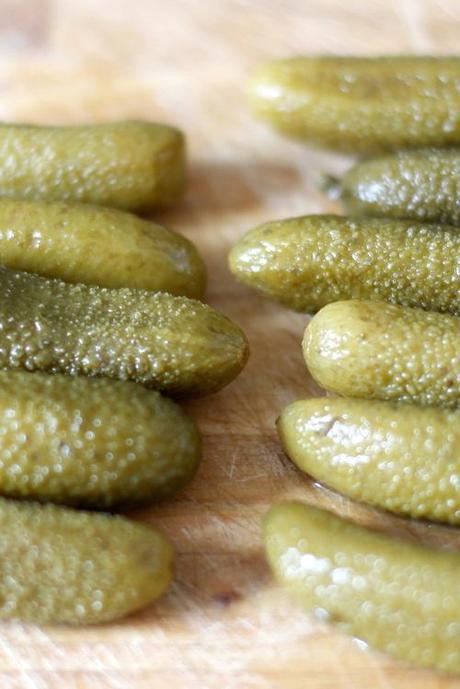 They're simple to make. Heat some sunflower oil in a pan over the hob.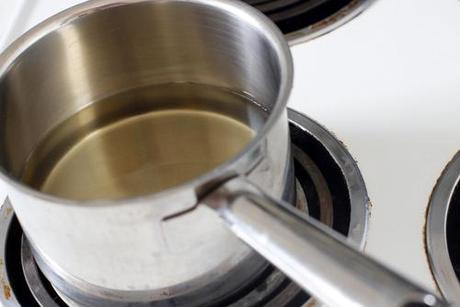 Place 100g flour and a teaspoon of spice into a mixing bowl, then slowly add 200ml of a fairly fizzy ale and mix to make a smooth batter around the consistency of single cream. If you don't want to use ale, fizzy water will do the trick.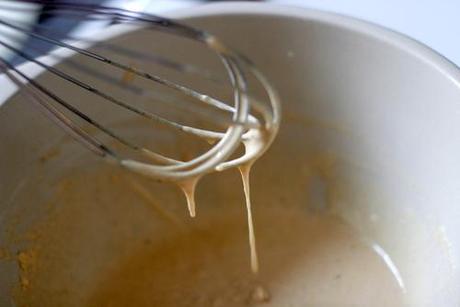 Coat your gherkins in flour, then dip them into the batter and make sure they're evenly covered. Let the excess drip off.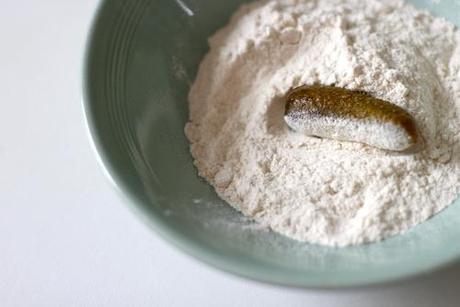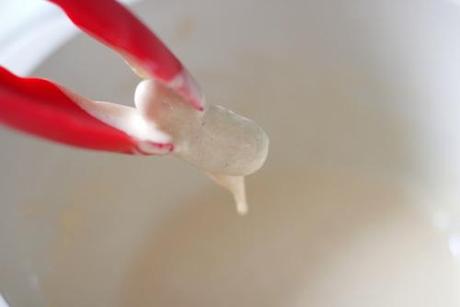 Then fry those little dudes until they are golden brown.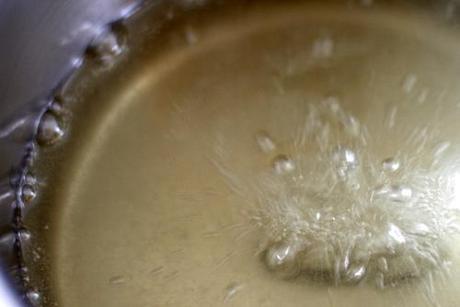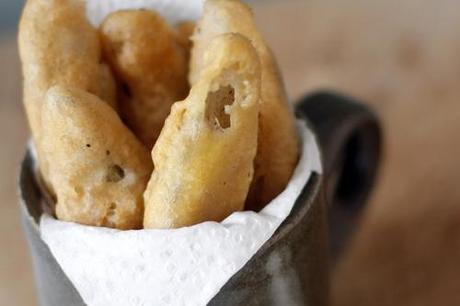 Remove them from the oil and use kitchen roll to absorb the excess oil. Then serve them to your guests along with a dollop of mayonnaise, or sauce containing the word "cajun". 
Perfect.