Cisco is a global leader in communications and networking products and services. This company offers some of the best business switching and routing products which are responsible for directing data, voice and video traffic to many networks across the world. Furthermore, the company also offers Cisco certificates to IT professionals after comprehensive training.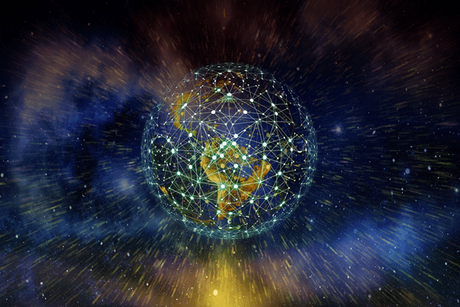 The Cisco Career Certification program
It's easy to say that Cisco is involved in some way with almost every aspect of business technology. It is for this reason that as a professional working in the technology sector, you should join the Cisco Career Certification program. This is a program that seeks to ensure that professionals working in the IT sector acquire the knowledge and skills necessary to support products and services offered by the company. On top of that, this IT training seeks to enable these professionals, including you, with the ability to solve customer problems surrounding technology.
The Cisco program overview
As an IT professional, should know that most of the certificate programs offered by Cisco are comprised of five levels; the entry-level, associate level, professional level, expert level, and architect level, respectively. At each of the levels, you will receive one or more credentials depending on what level you are at. To obtain a credential, you have to pass one or more certification exams. The exams will be delivered via Pearson Vue, and you can learn or study through a program like this Cisco boot camp. At higher levels, you have first to prove that you meet the outlined prerequisites before attaining your credentials. The higher you advance up the levels, the more prerequisites you will have to meet.
These are some of the certification credentials offered by the Cisco program in order of progression.
Cisco Certified Entry Networking Technician (CCENT)
Cisco Certified Technician (CCT)
Cisco Certified Network Associate (CCNA)
Cisco Certified Design Associate (CCDA)
Cisco Certified Network Professional (CCNP)
Cisco Certified Design Professional (CCDP)
Cisco Certified Internetwork Expert (CCIE)
Cisco Certified Design Expert (CCDE)
Cisco Certified Architect (CCAr)
Cisco study path
For Cisco certifications, there are two main paths you can take through your studies as an IT professional. You can either choose to go the network operation route or the network design route. If you decide to go the networking route, it means that you will have to take CCENT, CCNA, CCNP, and CCIE respectively. If you see the network design route suits you, then you will have to take, CCENT, CCDA, CCDP, CCDE respectively and finalize with CCAr.
You can also choose to take Cisco specializations which you will allow you to be certified within that specific skillset. The specializations are divided into two categories - technical specialist and digital transformation specialists.
How will these certifications benefit your career in IT?
You will have increased knowledge of Cisco systems which means that your employer is more likely to consider you for a promotion. This means that these certifications from Cisco will certainly carve out a successful career path for you.
With this knowledge, you can open up a side business to offer freelance services to clients, which very well may transform into a viable business of your own. The extra income is also good, and you can be your own boss.
Become Irreplaceable at Work with Cisco Certifications