A Master's in Business Administration (MBA) is a degree program including multiple fields like marketing, finance, and human resource. One of the most sought after MBA that can make you achieve immense success is in marketing. There are multiple ways how MBA in marketing can pave the way for a bright future. Check out these never before seen insights into this degree.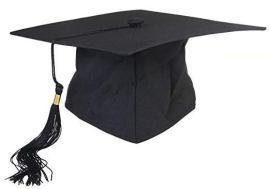 Who needs an MBA with Marketing specialisation?
The first consideration to get MBA in marketing is analysing your interest in the challenging marketing field. The marketing field is an exciting stream since it involves exposure to various fields including management of advertisement promotions, media and entertainment, and sales. This degree is appropriate if you have a passion for building positive relations matching company policies.
Other personal attributes that make MBA in marketing suitable for you include:
Exceptional communication skills
Aptitude for strategic planning
Knowledge of analysing things to solve problems
Benefits of Earning a Marketing MBA
When you are planning to buy distance learning MBA in marketing, you have to evaluate how this degree will affect your salary potential and career prospects. It is very important to understand the prospective salary range of prospective job opportunities with an MBA in marketing. To help you understand the benefits of this degree better, here are some benefits you should know.
Career advancement
Getting an MBA in marketing will increase your chances of getting career advancement. This degree gives you leadership skills and knowledge to handle various businesses in top management and executive positions. Backed by relevant professional experience, an MBA in marketing might lead to career advancement. Marketing managers with this degree are more likely to rise higher in the organisational hierarchy to become sales managers, brand managers, or business development managers.
Advanced knowledge
Apart from getting knowledge about particular marketing electives, an MBA in marketing offers advanced knowledge in finance, promotion management, human resource, project management, and corporate business management. Getting an MBA in marketing is a wonderful foundation for career advancement while increasing your earning potential is a bonus.
Flexibility in the work environment
An MBA in marketing allows working in various working environments. You might have a desk-job that comes with frequent travel to attend meetings with clients, working on various projects remotely or handling product launches. This degree makes you become a global marketing professional who works round the clock. Your work is usually critical to organisation processes and clients. This obviously makes you an invaluable asset to the organisation.
Immense business networking opportunities
Another benefit that comes with having an MBA in marketing degree is immense networking. Your role will definitely involve moving out of your comfort zone to interact with peers and customers in the industry. This offers a chance to get new business opportunities that will become helpful in the future. Additionally, networking with peers and customers promotes better collaboration to get things done. This will significantly enhance your efficiency and productivity in the workplace.
Enhances business communication
Effective communication is an essential aspect of the marketing profession. An MBA in marketing offers skills to communicate effectively with peers and teams at work. It also gives a better understanding of customer requirements. Poor communication significantly breaks down the relationship between the organisation and clients. You need precise oral or written communication when collaborating with teams to get things done.
Customers today are spoilt for choice. This stiff competition makes it imperative for marketing executives to turn leads into sales. It is very important to understand customer needs while aligning them with your organisation. Fortunately, an MBA in marketing offers the appropriate communication skills for effective brand management when handling customers.
Effective strategy formulation
Companies need marketing professionals to come up with marketing strategies for the brand. This allows identifying effective communication with the target market. Additionally, it requires an analysis of the most effective means to achieve this target. This is where having an MBA in marketing comes in handy. The degree gives you fundamental understanding of effective strategy formulation with knowledge to analyse various factors present.
The MBA in marketing degree gives you skills to connect your organisation, brand, and product to the customer. Specialising in marketing is a value driven skill to drive business and personal improvement. This will inevitably make you leave a mark in the organisation with high chances of getting a job promotion and consequent higher pay.
Final thoughts
Kick starting your professional career requires standing out in the organisation. Nothing is better than having an MBA in marketing. This qualifies you to high-level positions with consequent higher pay. There is no need to worry about spending a lot of money and time to earn this degree. It is possible to just buy an MBA in marketing degree online from a reputable university. This will make you stand out in the workplace with prospects of a dream position.
About the author Ashly William: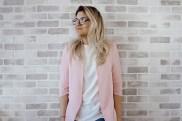 Ashly William is a freelance writer, with years of experience, creating content for varied online portals. Her content is published on many national and international publications. She has expertise in writing about Education and Art and Entertainment.
Never Before Seen Insights into The Benefits of MBA in Marketing