Atlas of True Names uses etymology to give us an unusual insight into familiar geographical names.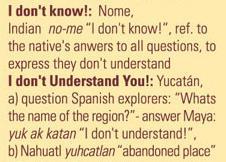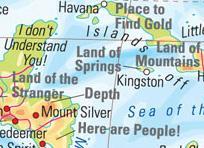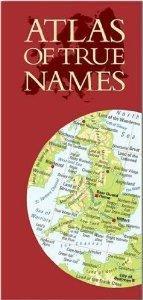 Atlas of True Names - British Isles Map
There are plenty of competing theories, such as Bishop Diego de Landa's 

story

 that it's a Hispanicized version of 

Ci uthan

, meaning "they say it." Or perhaps it's from Nahuatl 

Yokatlan

 "place of riches" (disputed 

here

), or from a word meaning "massacre" (from 

yuka

 "to kill" and 

yeta

 "many" — so says Adrian Room's 

Place Names of the World

). Even Hormes and Peust give another possibility: Nahuatl 

yuhcatlan

 "abandoned place".
The Atlas of True Names replaces the traditional names of the world's cities, countries, rivers and mountains with new ones to reflect their origins and literal meaning. 
The Great Land of the Tattooed (Great Britain), now features such cities as Hillfort (London), Bear Guard Home (Birmingham), Choked Pool (Liverpool) and Slopecastle (Edinburgh).
Related story:
Oswald's Stone, the Lost Palladium of Middlesex
Millions live in or near Ossulstone, but only a handful have ever heard of it. Why and how has this place disappeared from common memory? Perhaps the 
when
 is easier to trace - to 1869, the year in which the mysterious object that lent its name to the area was stolen. 
read more...