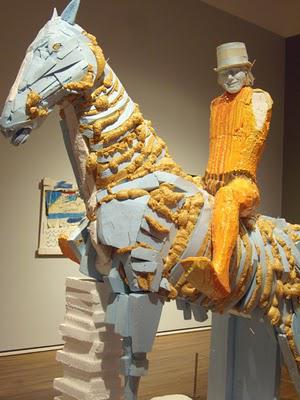 Montreal is one of my favorite cities, and without a doubt The Montreal Museum of Fine Arts, Beaux-Arts de Montreal, is one of my favorite places to spend time.  A Museum of a very reasonable size with a wide selection of art and traveling exhibits from all over the world, I always come away from my visits with some new memory or idea that reverberates in my head for years.
We recently visited Montreal and Beaux-Arts over Thanksgiving.  Of all the wonderful work we saw, this particular sculpture, Life's Illusions - Horserider, by Folkert de Jong still has my son Adam, who is also an artist, and I talking about it's construction and use of materials.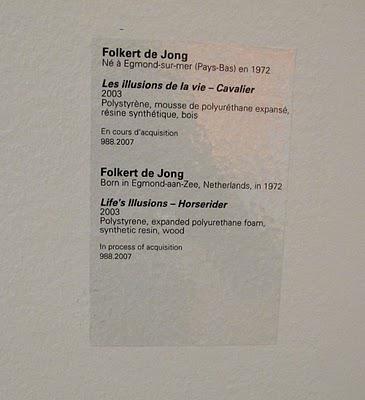 Folkert de Jong is an artist from the Netherlands who makes large scale sculpture and installations from materials such as Styrofoam and polyurethane.  He often portrays life-size human figures as props and puts them in situations that make references to conflict, war and politics.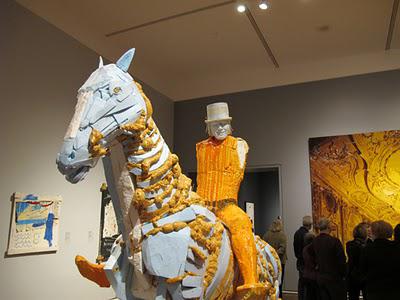 What fascinated me about this piece is that there are many artists who incorporate similar materials into their work, but it's usually in a very minor way or used as structural support.  Jong took it to a whole new level.  Life's Illusions - Horserider, had such a presence, both in it's intensity and through Jong's brilliant use of materials, that it totally dominated every other piece around it.  Adam and I spent a good amount of time studying Horserider, and I found myself thinking about art school and all the students who would never think about spray foam in the same way if they ever encountered this sculpture.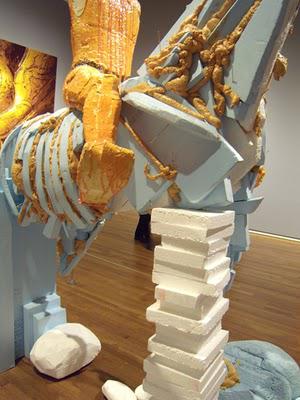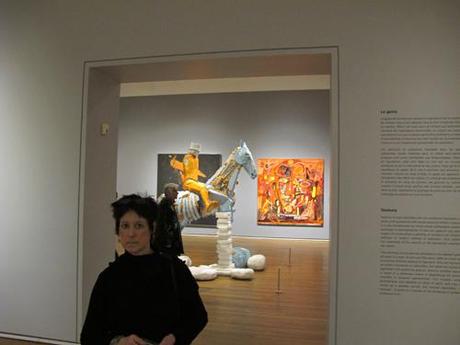 In February 2011, Beaux-Arts will be hosting "The Warrior Emperor & China's Terracotta Army".
Better get my tickets!