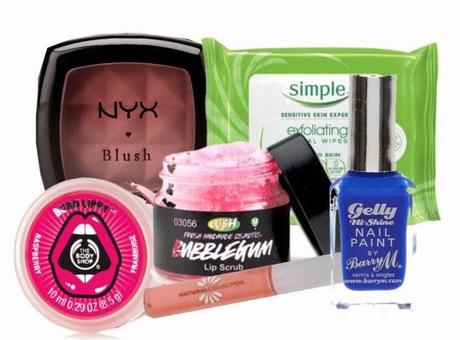 This year I would like to extend my 'care' collection. (Whatever it's called). So, I've made a small wishlist of items I would like to purchase soon.
NYX Blushes - I'm not too fussed on which shade to buy. In general I want to try their blushes as they are quite raved about and since I like their eye pencils I'd like to expand my NYX collection.
Lush Bubblegum Lipscrub - I have wanted one for ages but I like to put off buying products like this as I feel I won't get much use out of them. Since, my lips get chapped and horrible this might bring my lips back to life.
Gelly Nails ~ Barry M - I love Barry M nail paints but I haven't tried the gelly nails. I love the cobalt blue color and is almost the same color as my prom dress which is such a coincidence (...or not).
Natural Collection Lip Glosses - I'm starting to use glosses more but won't spend over £5 on them. I like to think of them as a lazy alternative to lipstick. Natural Collection is budget friendly so I don't have to splurge.
Body Shop Lip Balms - I never go into the body shop because my local seems to be shut for maintenance every time I'm in town. These aren't expensive being around the £2 mark so I hope they are better than those baby lips.
Simple Face Wipes - I have sensitive skin so Simple is my go to brand. I thought these were compact and would be good for weekend trips and holidays without taking a bottle of make-up remover.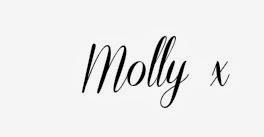 Don't forget to comment and follow on GFC and bloglovin'