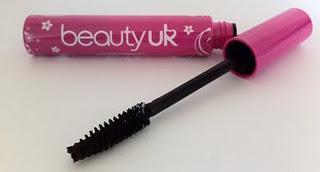 Beauty UK 3D - FX Mascara
When I first picked up this mascara I thought, 'amazing, a mascara that doesn't claim to create a false lash effect.' However after reading the website I was bitterly disappointed as it indeed states, '
Apply one coat of 3D FX for doe-eyed, "look-at-me" lashes. Add a second coat for added oomph! The result? Lashes so luscious, they'll look like falsies.'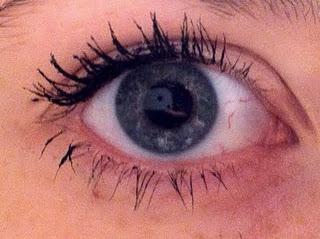 Beauty UK 3D-FX Mascara
Well anyone who reads this blog will know that I have yet to come across a mascara that actually lives up to the claims it makes (perhaps the only exception is Maxfactor's False Lash Effect Fusion.) Yet again I am left feeling a little disappointed by a mascara.
The great thing about Beauty UK is that it really does offer beauty on a budget, with this particular mascara available for £2.99! Along with the pocket money prices another positive about this mascara is that is has a nice, medium-sized brush that makes application quick and fuss-free, however this is where the positives end. The real flaw of this mascara is that it is very dry. Had the mascara not have come wrapped in plastic I would have thought that it had been left open to dry out. I found it difficult to get decent application out of the tube and strongly suspect that applications will be limited.
Unfortunately my lashes looked neither doe-eyed nor luscious and the only 'look at me' effect is not a good one. Sorry Beauty UK but this is one to avoid.
Beauty UK 3D- FX Mascara Review
Product: Yet another false lash effect mascara that doesn't deliver.
Longevity: Limited. Although it stays on, there are only a few applications per tube due to the dry consistency.
Affordable: Between £2.99 and £3.99
Easy to use: Good medium sized brush means it is easy to apply. Dryness makes it difficult to build length or volume.
Availability: Available at Superdrug and online at beautyukcosmetics.com
The Verdict: 4/10 It may be affordable but ultimately doesn't deliver. One to avoid in my opinion.