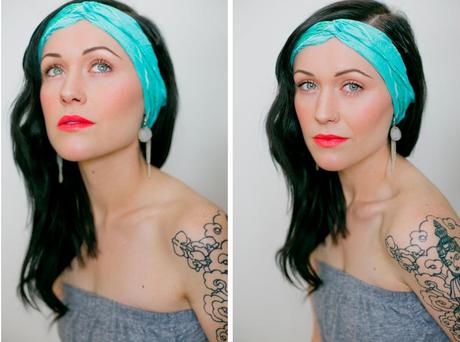 Uhm, too easy right? SO GOOD.

Seriously? How am I surrounded by the most lovely and talented humans ever?

Styling: Alex of AVEStyles

Styling Assistant: Megan Bryant

Stellar Photography: Alejandra of Imaginale DesignMakeup/Model= myself: SN Makeup Artist

I teamed up with these talented beauties and together we are showing off some of the current hottest trends. Naturally, I like to show off beauty tips and how you can pair them with simple fashion pieces. Have the first two photos completely convinced you that coral and mint are meant for each other?? First things first, I'm LOVING the "no makeup" makeup trend right now. I stuck to a monochromatic makeup look using tints, tones, and shades of coral with different intensities. I kept the eyes soft and uncontrived while bright and airy. The cheeks and lips pop but still in an effortless manner. Ahem... no lip liner. Soft washes of color people.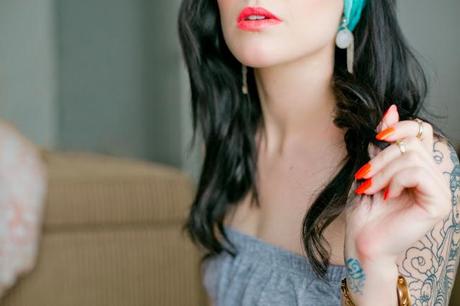 Oh? Whats that? a little bit of nail action? YOU KNOW IT. A coral pop on the nails never hurt any woman I've ever met. Especially when you're rocking a mint head scarf and some gold accessories. Your nails this summer should definitely have some umph to them! 
Now this next look, just might get you. If you haven't embraced and fallen for the reflective sunglasses you are truly missing out. I love the small yet wonderful dynamic it adds to your everyday look. And excuse me but color blocking at its finest? You've got a little coral, bright blue, neon green, and a whole lot of awesome.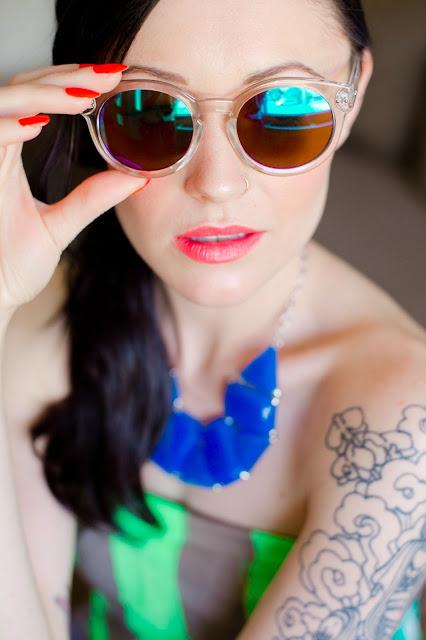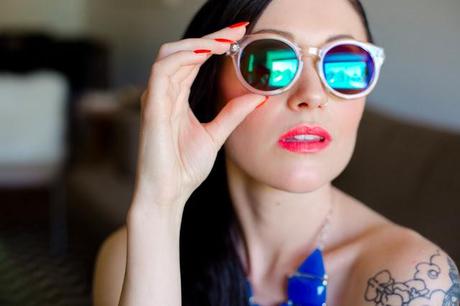 One more just for good measure. I couldn't believe how amazing these photos turned out. I'm NO model by any means and honestly, I get beyond nervous in front of a camera. I'm just glad I didn't screw this collaboration up with my smirks and numerous "okay's."  Yes, I'm one of those "models." Seriously, if you live in the greater PHX area and need a stylist or photographer, Alex- AVEStyles and Ale- Imaginale Design can do no wrong.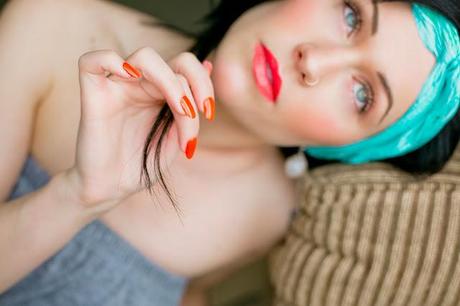 Also, check out this babe Megan Bryant! She is Alex's intern and assists styling with her on lots of different projects. She's adorable, down to earth, and carefree. What more can you really ask for? Check out her amazing robin blue nails and tip dyed hair. I LOVE this. 
Basically, you all need a little more color in your lives. xoxo