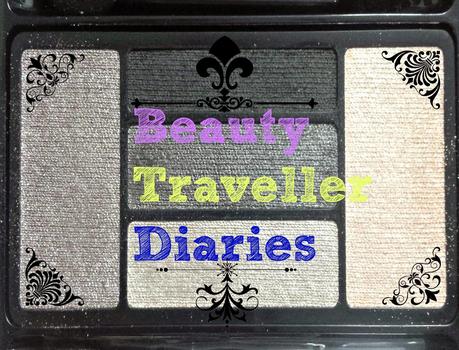 As promised, today will be the first article of rating customer services of department brands. I find this as a very important aspect. Being in the retail line I have always learnt the ways of greeting and treating a customer and I don't mean to be a perfectionist but I have set my own standards of expectations of what I want from department brands. For any of the brand representatives who might read this article, I would love to mention that these are my own ratings and I have given them for what I have experienced. I request all to take this rating as positive criticism and create a room of improvement instead of getting offended.
There is a concept called 'Mystery customer'. Certain anonymous companies employ these mystery customers and they give their review over a particular beauty associate from the brand. I find it all so artificial and rigged. Does this really help the brand? I guess NO....This doesn't change the way we look at these department brands, thence their growth is on the lowest levels of mediocrity and this is a very superficial way of ranking a brand.
As a beauty blogger with no relation or biasing to the world of retail, I think its my prime importance to be able to give my opinions which reaches to a large number of readers than a so called 'mystery customer' would do. I believe that beauty bloggers are the voices of the real customers. Their thoughts are much more genuine and then they are not paid to the service. Btw did you know 'mystery customers' are paid and bribed (strong word to use) with products to get good opinions? With an approach like this, I hope to make the readers and customers aware on how do they go to these stores and approach the BCs or SAs. 
Anyways, since I went to the Palladium Mall first and entered into the Chanel store first again, let me review the customer service of Chanel. One must read this as a very generalized view of the brand's service and this does not pertain to only one person. I believe that the 'whole' team has to be great and thence this rating will be 'overall'. This rating also involves the way the store functions and other aspects. And the most important part is that this rating system is very dynamic and would change. This would also depict whether the brand has improved or not. So lets have a look...............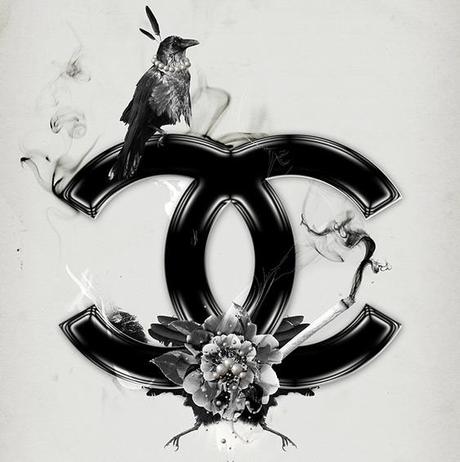 (This is a twist on the iconic Chanel logo and it sort of represents who Coco Chanel herself was. Don't know about the raven though)
Customer Service of Chanel
RATING SYSTEM AND POINTS
Ridiculous - means do not enter the store or do not go near the counter - 0 points
Bad - means be yourself and walk with dignity without bothering what the BC or SA has to say - 1 point
Poor - means try teaching the staff something that you might be better at - 2 points
Average - means they are really nice but need a lot of improvement - 3 points
Good - means they have met your expectations and you'll visit them again and again - 4 points
Excellent - means the best service and cooperation ever, you could walk in with your friend - 5 points
PARAMETERS for JUDGMENT
Smile and Greeting
Product Awareness
Knowledge
Communication and Language (English and not local)
Attitude and Approach
Generosity (In giving samples)
Grooming and Appeal
Environment in the store 
Latest product updates
Customer updates and after service
Highest ranking is 50 points where are the lowest is 0
So lets rate - CHANEL
Location - Palladium Mall, Phoenix Mills, Lower ParelDate of Visit - 5th February 2014
Smile and Greeting -

Average - They are more into themselves and won't take a notice of you until you are in the half of the carpet area of the store. They seem to have a bit of shortsightedness when it comes to customer entrance or do we blame the large area of the store with a huge array of perfumes arranged in the entrance of the store.

3 Points

Product Awareness

- Good - They know what they have and what they are selling. They know all the shades that they have especially in face, eyes and cheek products. With a million number of lipsticks named with French names, they still know most of them.

4 Points

Knowledge

 - Average - Whether its skin care or makeup, I find the Chanel staff quite adept in what they have been trained. However when it comes to perfumes which happens to have a good share of sales in the franchise, no one is aware of the quintessential notes that these fragrances set apart.

3 Points

Communication and Language (English and not local)

- Average - Language of certain Beauty Associates do have a scope of improvement. Some of the BAs take an extra effort in explaining the products and end up confusing the client. Moreover there is a scope of improvement in explaining the colors. For eg. Instead of saying a 'red' they would have said 'red with a blue undertone'. 

3 Points

Attitude and Approach

- Good - The store does seem happy and delighted and lit up for giving a beautiful experience. Of course, the French know the elegance. The mirror with lights is the most stunning aspect of the store and the BAs do encourage their clients to use it and get the ultimate consultation.

4 Points

Generosity (In giving samples)

- Poor - Giving samples is a rarity in Chanel India. I do not know whether they are only saved for the elite but a normal customer would not get samples albeit a big purchase. No GWPs here. No Chanel bags here.

2 Points

Grooming and Appeal

- Good - Chanel BAs are nicely groomed and wear very inviting makeup which represents the elegance of the brand. Whether its the nicely blended makeup or the pearls on an ultra feminine BC uniform, its all elegant. Being a fashion brand, Chanel knows how to appeal the customers. Overall I get very good vibes from the store.

4 Points

Environment in the store

- Good - Its friendly and welcoming. Even during the closing times I have got all the assistance I have wanted.

4 points

Latest product updates

- Average - They are not very well acquainted on what are the new launches in the store. They wait for the product testers to arrive and no one knows what is coming. No one seems to take an extra effort in knowing the product launches before they come into the store. Chanel should be aware that they do have well traveled and very very well researched customers and they should be able to cater their needs to their best possibilities.

3 Points

Customer updates and after service

- Poor. I hope they call their clients to ask whether they liked the product. The after service is taken in a very casual manner I believe.

2 Points
So the total score is
32
Hope you liked the rating. I would love to get your feedbacks and your ratings in the comment section. Do rate them and lets see what you have to say about it.
Till then,
Ciao

Please do not copy any pictures or content of Beauty Traveller without prior permission. Thanks for reading my blog. I don't give 100% on the authenticity of the content here and it is subject to change without prior notice. Please read the disclaimer for any questions. These opinions and rating of customer service is my own conceived idea and no brand has influenced this thought.Thanks a lot for reading my blog. Do subscribe, follow and support. Thanks.