Hi All,
I have been on a health kick of late, as you all know. Maybe it was the realisation of getting older, or it was simply the best time but either way I have been working on my figure, fitness and most of all my sleep. As someone who has struggled with sleeping on and off for a while, I have finally been getting some pretty powerful beauty sleep and i'm telling you it really does help you to look younger.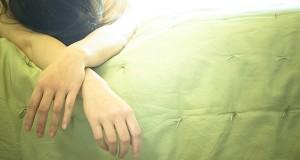 One of the best things about getting more sleep is that I can finally appreciate my new bedding, new books and my new favorite Iphone app the Ibis Sleep Art App – trust me if you don't have it, get it as it's the most weirdly wonderful app around! Created by the hotel chain Ibis, this app helps to promote 'Happy' sleep – and I was skeptical at first as I don't think I have had happy sleep for a long time, so I thought I would give the app a go and see if it does help promote natural sleep and waking.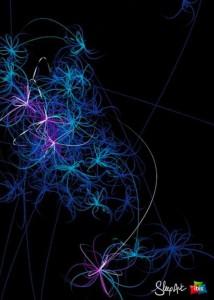 The app works by monitoring your movements over the course of an night, every time you move the app creates an image, that when you wake is a whole, beautiful piece of artwork. That is nice in itself, but the app also monitors how well you are sleeping and determines the optimum time for you to wake based upon your body movements  This was a lovely alternative to all those health charts that other sleep apps give you.
The artwork can also be read like a chart of your sleeping patterns, but a lot more creative a fun than the bog standard 'you were awake at two, in REM sleep at 4′ blahblah! This was a really striking pattern of artworks that I would be happy to hang on my wall let alone actual formulate a sleeping plan from.
The app itself was simple and easy to understand, something  I was worried about! There are some really nice features to the app as well - you can control your alarm from the settings menu and it works in harmony with your iPhone alarm – i didn't set mine to vibrate as the music was soft enough to wake me. I also love the social integration features with this beauty sleep must have – you can share your art on Twitter, post to Facebook and use them in your blogs if you want your friends to see them!
This app is the perfect accompaniment to your nighttime moisturizer and fluffy slippers! Gets 5 stars from me.
For more info, watch it on youtube