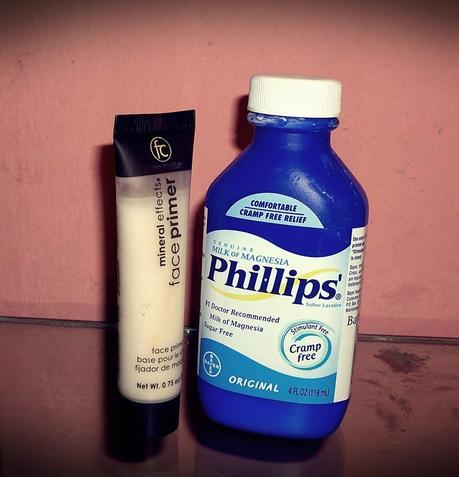 #Mattifiers and #Primers. I love both and I use both. They are a #beauty must especially if you have oily skin.
What is a Mattifier?
As the name implies a Mattifier is designed to keep your face matte and shine free through out the day. It's main purpose is to control oil production.
What is a Primer?
A primer primes your face for makeup application. That is, it prepares your face so that foundation, concealer and other makeup products go on smoothly without blotches and last longer.
Mattifier vs Primer
If you have dry skin it's be wise to skip using a mattifier. As a person of combination to oily skin using both have been a blessing.
What Mattifier and Primer do I use?
I've tried a number of mattifiers and primers and I've come to realize that while I have the luxury of picking up just about any primer the perfect mattifier for me is Philips Milk of Magnesia.
Now, the Philips Milk of Magnesia wasn't designed to be a mattifier but after reading about the way it effectively controls oil I jumped on the bandwagon and gave it a first try three years ago and I haven't looked back. It mattifies like no other mattifier I've tried.
Between the Femme Couture and Classic Makeup USA primer I'd say Femme Couture. I'm using both for now and I've found that Femme Couture has the most amazing silky feel and products glide on equally silkily.  Nevertheless, the Femme Couture and Classic Makeup USA primer do the job ok.
How do I use?
After cleansing my face I use a cotton swab to collect product from the inside corner of the Philips Milk of Magnesia bottle because I've found the substance is thicker when it's settled on the bottle for sometime. Also, I've found the thicker substance to be more effective. So, I apply this on my T-zone ( fore head and bridge of nose ) and inner cheeks because these are my oily regions
I let it dry until it's white and feels tight on the face. Then I apply a pea size amount of primer all over it so the white disappears.
Now, I begin to apply foundation.......and all other makeup products I use.