beautyADDI​CTS is a boutique collection of makeup. Their professional team of artists have created four color families comprised of the most desired shares; each precisely selected for endless creativity tailored for every women's lifestyle. All of their makeup is formulated with a mix of the best minerals, botanicals, vitamins and advanced scientific anti-aging technology. They recently launched their newest color family PLAY last month! PLAY is their fun, creative and liberated color collection. It's radiant shades of blue, green, pink, and coral.
Connect with beautyADDI​CTS
Pinterest | Facebook | Twitter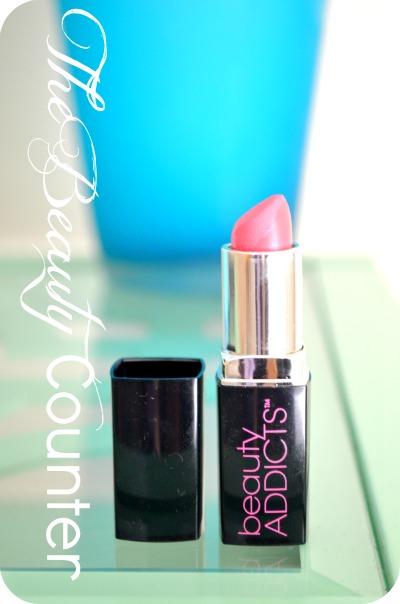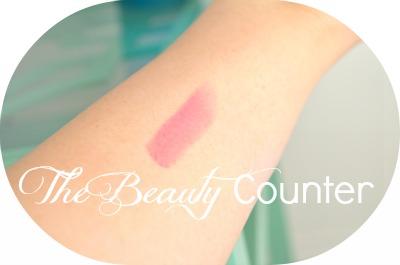 Frenchie, a playful and girly, pure matte rosy pink, is from the PLAY collection. It boasts ingredients such as Shea Butter, Jojoba Oil, and natural peptides to moisturize, firm, and plumpen your lips sans the tingly experience that you'll find in most lip plumpers. It also has a subtle vanilla scent, which I love! I don't wear lipstick often, but when I do, I usually go for a chic, girly pink, such as Frenchie since it looks great with just about any eye make-up. The downside: as for most lipsticks, in my case, the color fades in no time.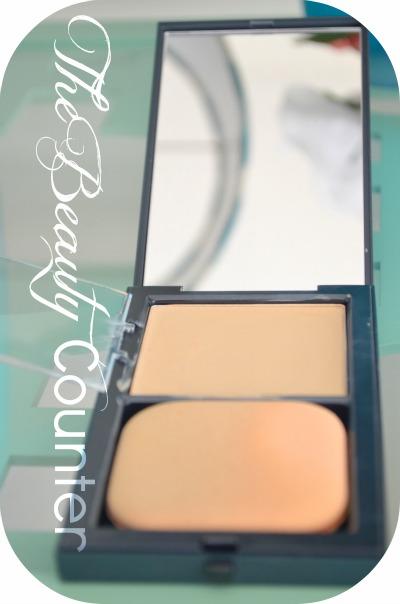 Their Face2Face Foundation ($45) provides an ample amount of coverage without looking cakey. Instead, it is lightweight and blends seamlessly with a natural finish. I'm very fair-skinned, so I opted for #2. However, I wish I had opted for a shade darker since #2 makes me look ghostly at times, especially if I don't apply blush afterwards. That's the only downside for me. The best part of this foundation is that it is richly formulated with Vitamins A and E and Green Tea to help soothe and protect the skin. Dermaxyl hydrates and smoothes. Advanced Microsphere Technology helps diminish the appearance of imperfections and fine lines, giving you a vibrant, youthful appearance.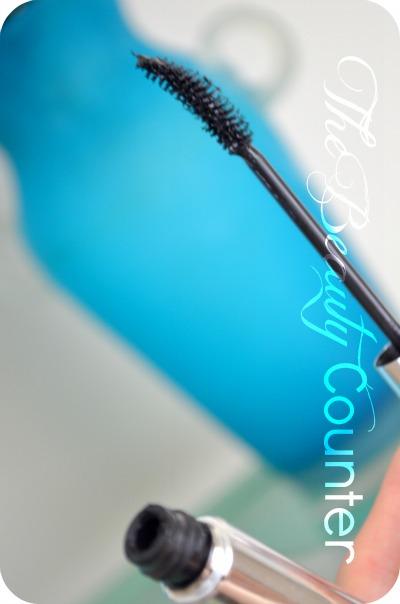 Out of all of the products that I tried from beautyADDI​CTS, the SHOWOFF Mascara ($20) truly goes for the WOW factor, and to think I almost didn't select this for the review since I was particularly fond of Tarte's Lights, Camera, Flashes! Statement Mascara,
even though it was a trying experience to remove by the end of the day
- crazy, right? Unlike Tarte's mascara, this mascara does it all - it lengthens, adds volume, and gives instant curl to the lashes. It also doesn't flake, smudge, or hardens the lashes. Plus, it is easy to remove! To top it off, it is formulated with Argan Oil to condition and protect the lashes.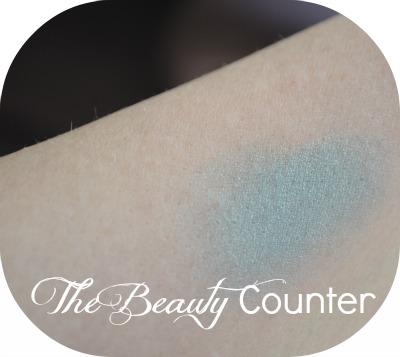 Green eyeshadow, particularly mint green, is one of my go-to colors for the spring and summer. The color is sophisticated, yet youthful and mysterious. I'll admit that I'm uber picky since not all green eyeshadows are alike. However, I'm really enjoying the Crème de Mint ($15.50). The color is gorgeous and long-lasting, featuring a light sea green with gold undertones. Add cat eyes with brown or black liquid eyeliner to amp up your look and go for the meow factor!
Disclosure: The product(s) in this review was provided to the reviewer for keeps and the purpose of writing a review. This in no way effects the quality of the review provided. No monetary exchange occurred in exchange for the writing of the review. The views expressed in this review are strictly that of the reviewer. All reviews provided here are the work of the reviewer and remain completely unbiased.