Thanks to VII CODE for making this post possible. 
Don't forget to enter my NYX COSMETICS giveaway here, just a few days left. 
Comes 20's and you are in the best shape of your life: be it your health, your body or even your skin- everything just aces. Comes 30's and everything starts to go downhill- your skin changes, your body starts loosing its muscle and your health woes elevate.
Your skin is what suffers the most and so showing some proactiveness at your end becomes crucial. 25 is like a benchmark age, when you should actually start giving extra time to your skin especially the area around your eyes. The constant gazing at your phone, computer screens, inadequate sleep and excessive stress, creates a lot of pressure around your eyes resulting in under-eye dark circle and puffy eye bags.
Three cheers to VII code for this new invention in the line of skin care. The vitamins and deep-sea minerals enriched oxygen eye mask is beyond wow.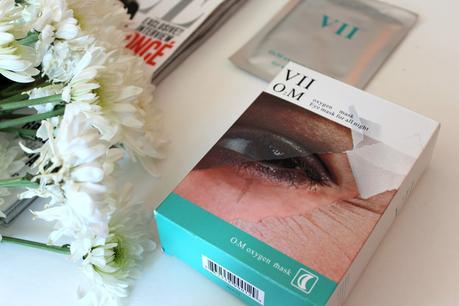 This eye mask is a gift for Eternal youth: it takes years off your appearance by reducing fine lines and the puffiness. What makes this product outstanding is the influx of oxygen your skin gets while using this product. Oxygen is essential for the formation of new cells and this product line proclaims of using oxygen extract from special plants that helps your skin around the eyes feel and look healthy.
A pack of 6 individual sachets, this eye mask can be used by both men and women. Each sachet has two stripes, one for each eye. The stripes feel squishy and wet to touch and definitely give you that cooling sensation on application. I have used it for two weeks now and my eye area does feel significantly different. The ocasional puffiness seems to be reducing and the fine lines seems to be diminishing as well.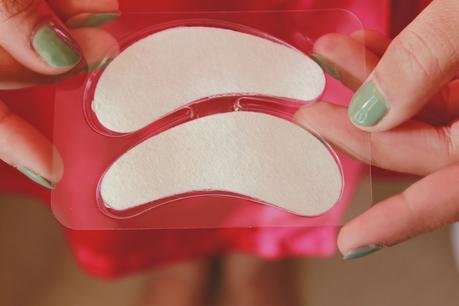 The application is really simple- all you have to do is to open the individual pouch, remove the strips from the case, apply one stripe under each eye, and sleep on it. Literally the healing happens while you are sleeping. After this 8 hour of skin contact the strip feels dry in the morning.  Assuming the skin absorbs all the good stuff, there is nothing to loose.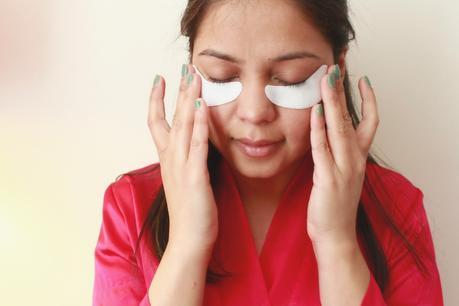 So a couple of weeknights for a couple of months, is all you need for that drastic difference to your skin around your eyes. Currently VII code ships to USA, CANADA and CHINA only, but you could visit their website for a list of all other beauty products they have to offer.
Feel free to leave a comment if you like this stuff and also if you need any other insight into this product.
Thanks for stopping by Loves!!!