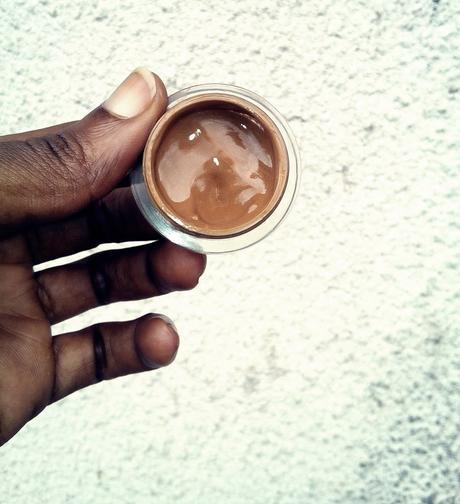 pardon my cuticles :)
Lately I've been feeling the need to cut down on the amount of products I put on my face. I've never been one to put too many products on my face anyway, but, I've always gone the moisturizer-primer-foundation-concealer-powder-setting spray route.Blending in my foundation takes few precious seconds when I'm getting ready for work and I wondered how I could cut back on the seconds and yet achieve the look. BB Creams!
What's a BB Cream?
BB stands for Beauty Balm or Blemish Balm. BB Creams are all-in-one formulations that provide coverage and help shorten beauty regimen. 
Who Should Use a BB Cream?
You. If you're not into 'heavy' make up or you want something that does not 'stress' you to apply then BB Creams are for you.
Where to Purchase a BB Cream?
There are many
brands of BB Creams with varied price ranges
.Now, if you already have a liquid foundation and maybe, you want to try out the feel and look of a BB Cream before you make the plunge or like me you don't want an additional product taking space on your vanity table then DIY-ing your own BB Cream is the way to go.
How Do I Make my Own BB Cream?
It's quite easy! Simply get a clean pot, squeeze in some of your liquid foundation and then some of your facial moisturizer. Mix them both thoroughly and voila! Your very own BB Cream!Tip: I usually put in some fresh aloe vera gel in my weekly pots.
How To Use a BB Cream?
1. I apply it onto my face with my fingertips like I would my moisturizer. If you don't like getting products on your hands you can always use a beauty blender.  2. Next, I set my face using a setting powder.That's all.
#beauty #lifestyle #bbcream