We managed to catch Disney's hit Broadway musical "Beauty and the Beast" the day before they wrapped up production in Manila (I think they had already extended twice) on February 8. It was actually our way of celebrating Valentine's Day the week before the actual day. The husband and I weren't too keen on getting stuck in traffic as millions of couples swarm the metro to go on a date.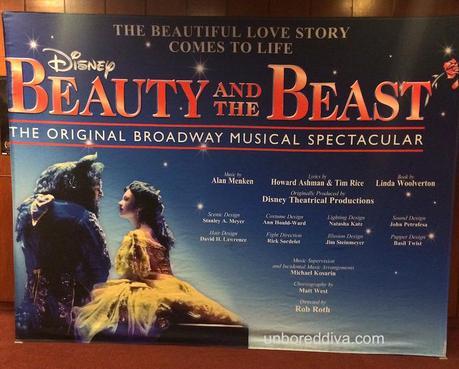 Anyway, we were fortunate enough to secure seats for the CCP the day before – we got the cheapest ones from TicketNet. We almost didn't make it because we underestimated the travel time and didn't expect that much traffic on a Saturday night. I really thought we were going to miss the opening act! Thankfully the roads cleared and we still had 15 minutes to grab a sandwich. We hadn't had dinner then yet.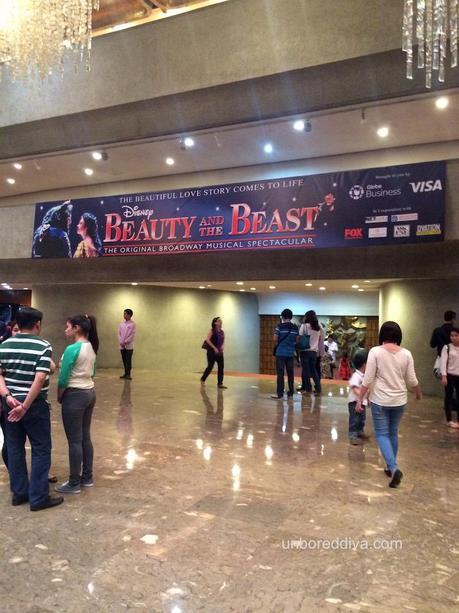 I was surprised that the husband was actually looking forward to the play. I know how much he loves musicals (sense the sarcasm?). It turns out he is a huge fan of Gaston and we were definitely in for a treat. Gaston certainly stole the show, but the actress who played Belle did an amazing job as well. There were a few songs that weren't familiar to us though, but we sang along to most of them. The stage was perfectly designed. We had a blast!
The days following the play, I was treated to the husband's non-stop singing of Gaston's famous song below: