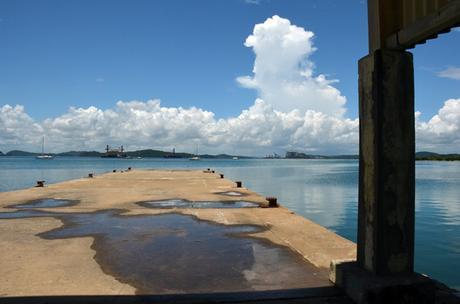 Sri Lanka has captured our hearts and minds: one month has flown by. There has been fascinating history, culture, food, and more for us to learn about and experience. But it was so much more than that: more than any country, it's been about the people that we meet.
You can't walk down the street without meeting someone. Every jaunt to the market, a temple, or even just to stretch out legs includes a conversation with someone new. I've never been asked "where are you from?" more often – from people who generally want to know the answer to the question, and aren't just asking it because that's one of their five English language sentences. Surprisingly often, it's followed by "why are you here?" And almost everyone we talk to wants to know if we like Sri Lanka…like this group of guys we met outside a Hindu temple in Trinco.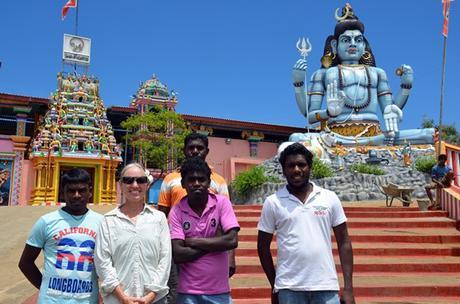 The kids spent a bunch of afternoons body surfing on the beach in Trincomalee, which usually meant meeting kids like this- a schoolbus full of students on a field trip, eager to practice English.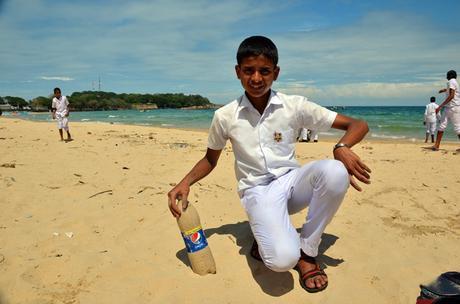 These would-be tough boys are usually hanging out around the same corner. For all their wanna-be bad boy attitude, they were always helpful, taking me to shops I wouldn't have found on my own in search of everything from potable water to curd. They love hamming it up for me- this is one of the few photos that doesn't include crazy faces and hand signs. And yes, the cows do just kind of hang around on the roads all over the place here!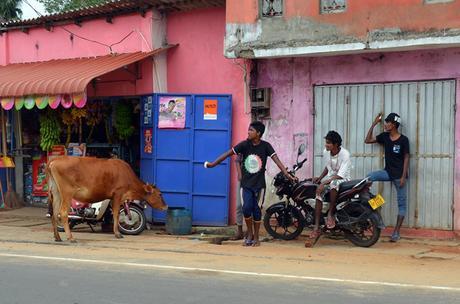 Traveling inland, it's the wildlife that we'll never forget, but it's also the people who helped make it a special journey for us. In Polonnuwara, the ruins were spectacular, but it was the guide that infused them with life. In Polunnuwara's Shiva Devale, it was a blessing from the keeper that still sticks with me.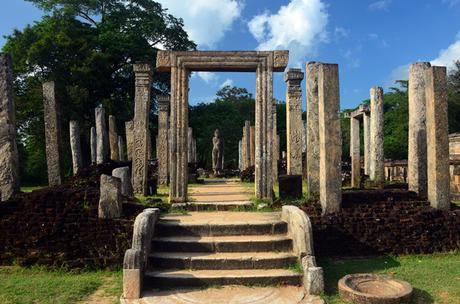 On our train ride through the hill country, I sat in a row near the back of the car. In front of me, Mairen watched the scenery… and the boys hanging out between the cars watched her. They loved the cat-and-mouse but I never caught them looking!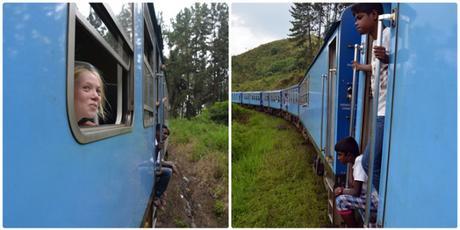 In Kandy, it was the people in the silk shop where Siobhan spent every penny of the money she earned selling baked goods in Telaga on seven meters of silk, fashioned into a sari. This lovely woman hovered over her like a mama hen, and dropped the price on the sari to what Siobhan could afford (literally, the full contents of her wallet- but far under the original asking price).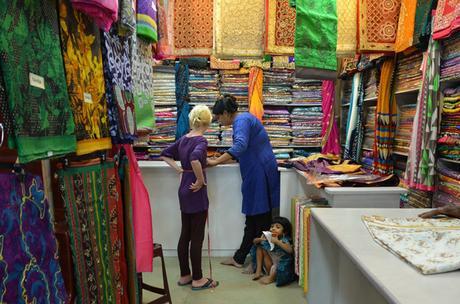 When I take the main road to the market, this woman is always selling guavas and betel on the same corner. Not a word of English but you don't always need it! She wanted a picture taken (there's another Jamie got where she's pulled me very nearly onto her lap)! I brought her a print.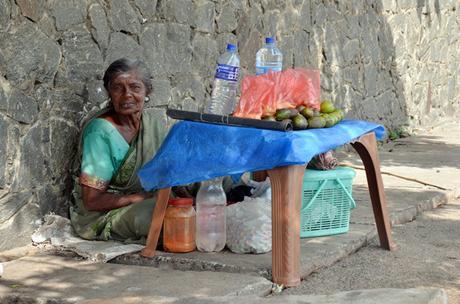 These two girls tagged along with me one morning. They wanted chocolate. We shared my grapes instead.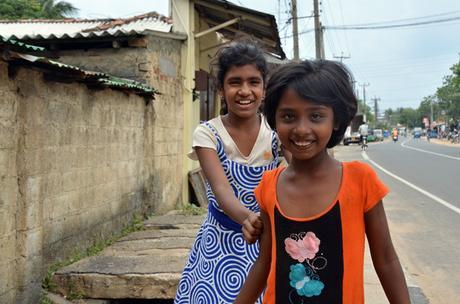 Going ashore (and on the return), it's the security guards in the harbor police compound. These two are the Mohammeds: Mohammad Nazir and Mohammad Hasan. They enter our names and passport numbers in their book.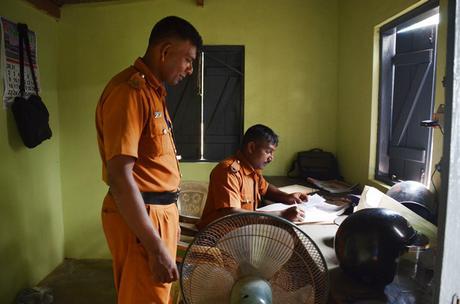 At the market, a few vendors have become  my go-to. The trick in the beginning was to  work out who was giving me a fair price, and who was marking their good up 100% on sight. This stall was shared by Iqbal and Uwais, who didn't just have the most beautiful yellowfin tuna you've ever seen (setting pieces aside), but were always scrupulously fair.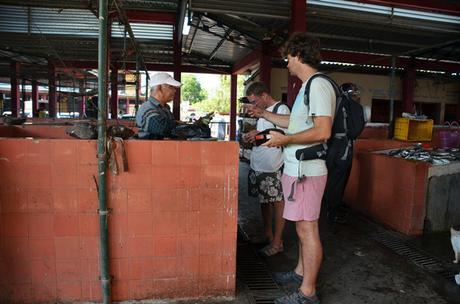 Nazar is a fruit vendor with a shop a short walk from the jetty. He became my go-to, and helped pick out a large stash of pineapples (10) and watermelons (6) along with limes, ginger, dates, and a solitary pomegranate. I spent  my last rupees with him on fruit to carry us as far as possible, since little grows in the thin coral atolls of the Maldives. "Nazar, I have 40 rupees left- what can I buy?" "MANY LIMES!"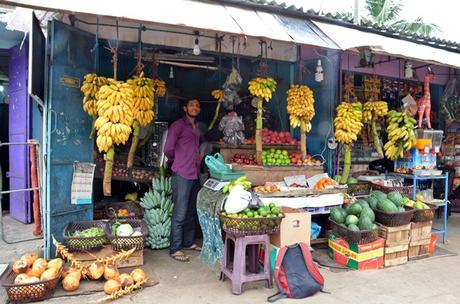 This morning we're pulling the anchor up and sailing for Maldives. There's not much wind, so what should be four days will probably stretch out, but I don't mind. Because I don't think we've finished meeting Sri Lankans, and I'm hoping to find some fishermen to trade with.
Happy travelers know it kicks a little change in our cruising kitty when you read this on Sailfeed. Thank you!