I hope I can share that impression with you today: of quiet serenity, a sense of calm and pure beauty in these wonderful wedding images.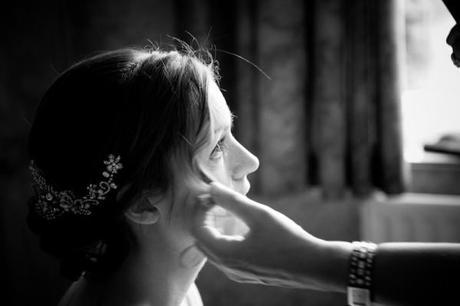 I fell for the innocence in this photograph of Emma instantly. She's beautiful and I love the look in her eyes. What a beautiful wedding hair accessory as well – so pretty.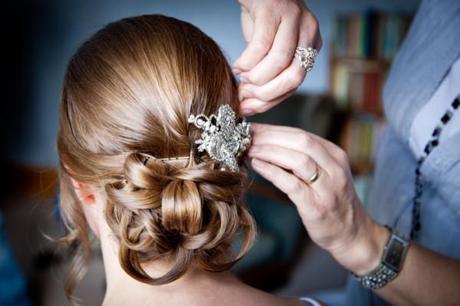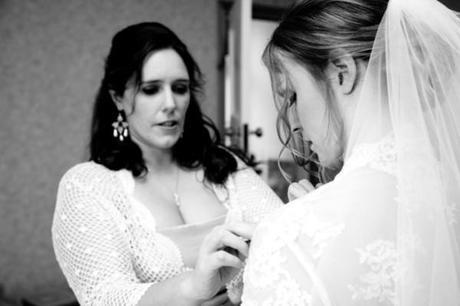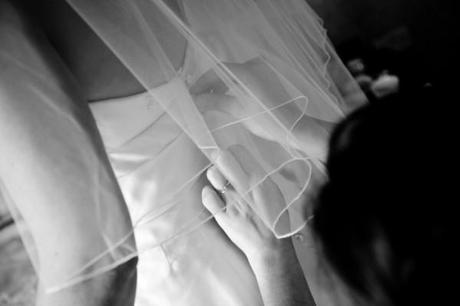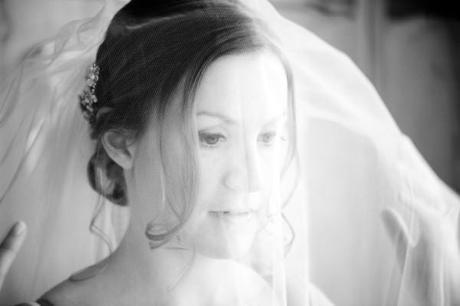 Another strikingly beautiful bridal portrait – with the light playing on her veil only emphasising Emma's contemplative gaze, I really do love this image.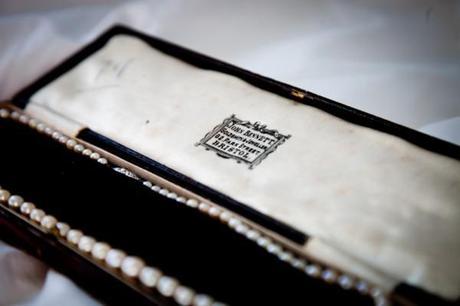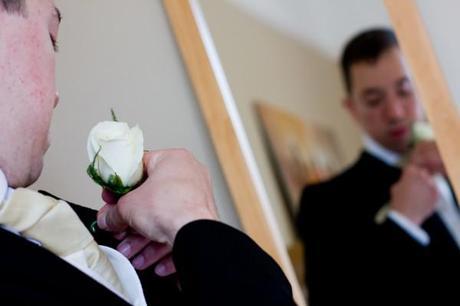 This next photo always makes me smile: dressed and ready in plenty of time, two guests kick back and wait quietly for the celebrations to begin…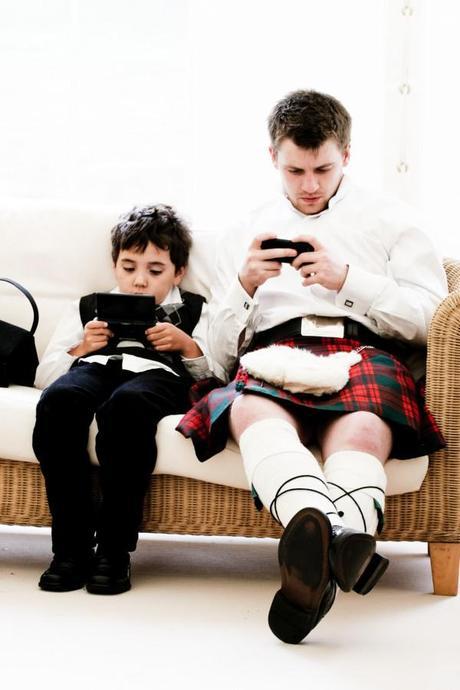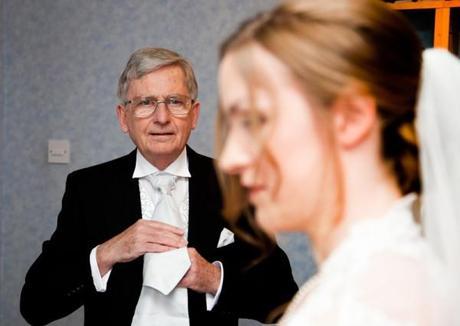 Emma's Dad – the picture of pride on a wedding day. This is a wonderful moment captured.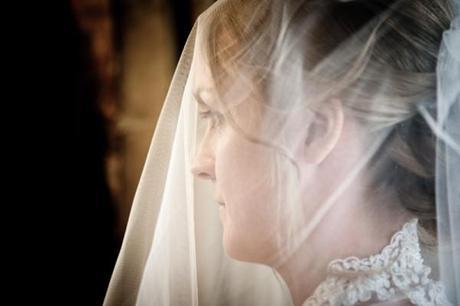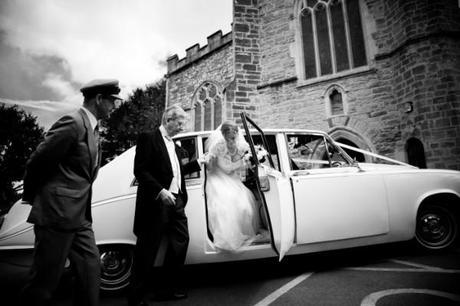 The Church ceremony was at the Holy Trinity in Westbury on Trym.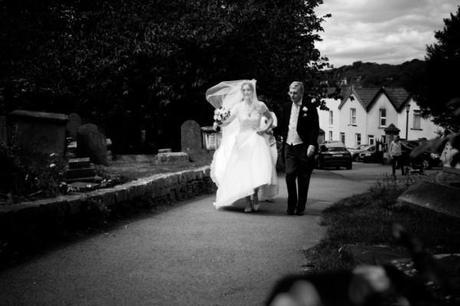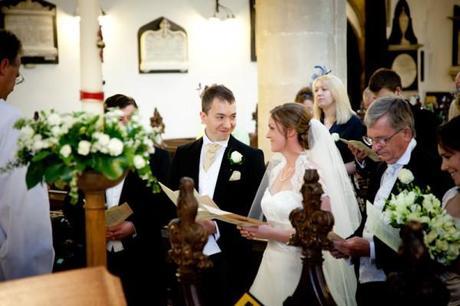 Happily married and beaming with pride!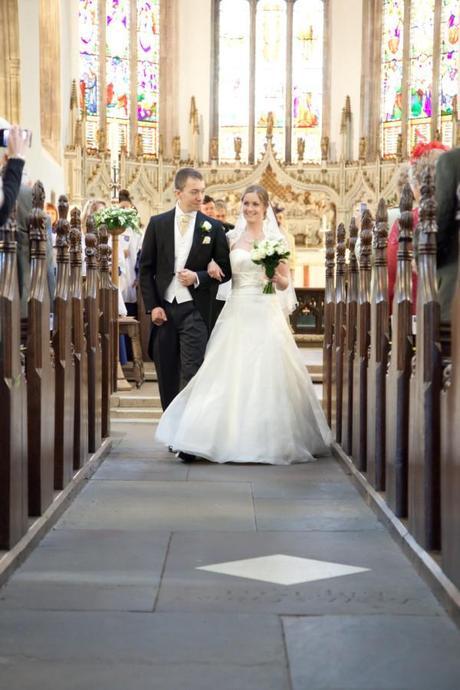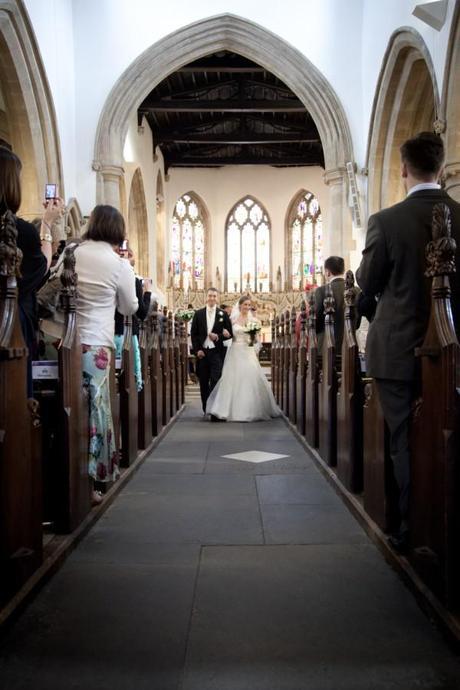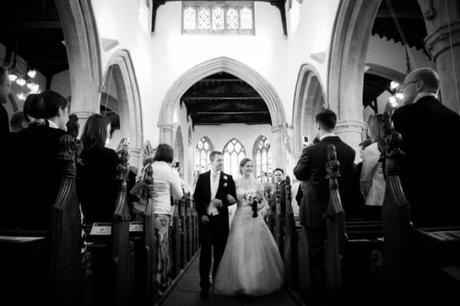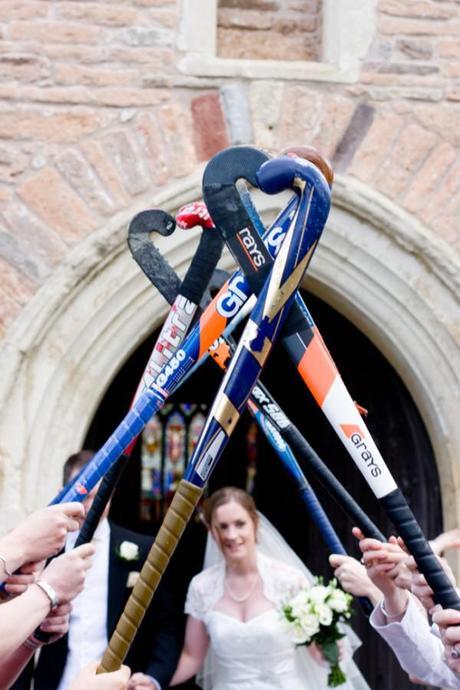 Wedding photographer Matt Tordoff told me Emma was a hockey player, the girls forming the arch are all members of her previous hockey team.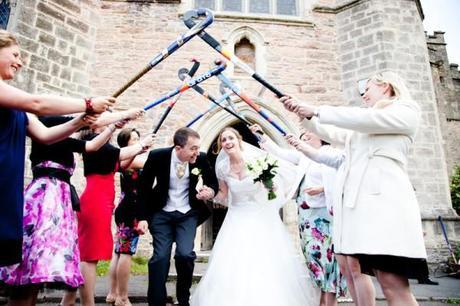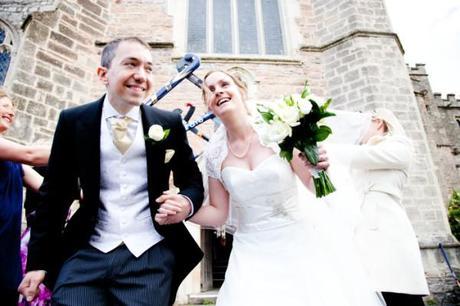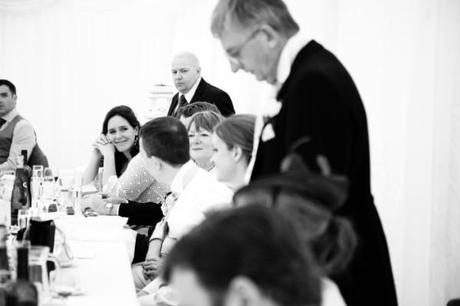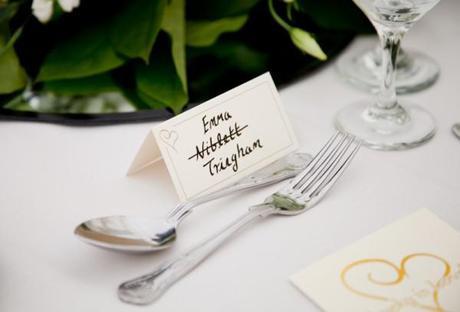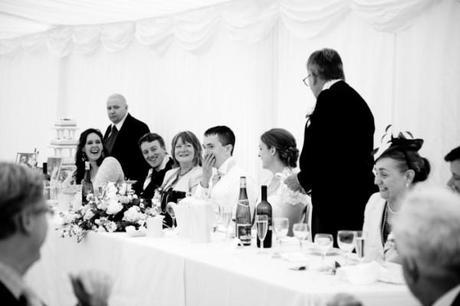 I love Duncan's expression – of genuine embarrassment and mild horror as his deepest secrets are revealed… brilliant.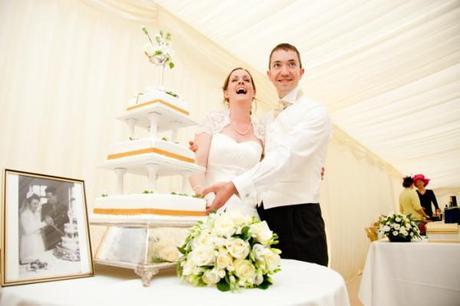 Cutting the cake – I've included this picture to show you the photograph on the table next to the wedding cake: Emma and Duncan relive an age-old family tradition. This is a really sweet idea to include on your wedding day.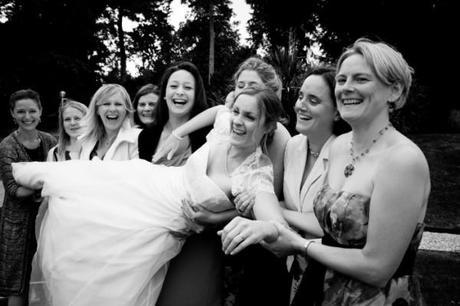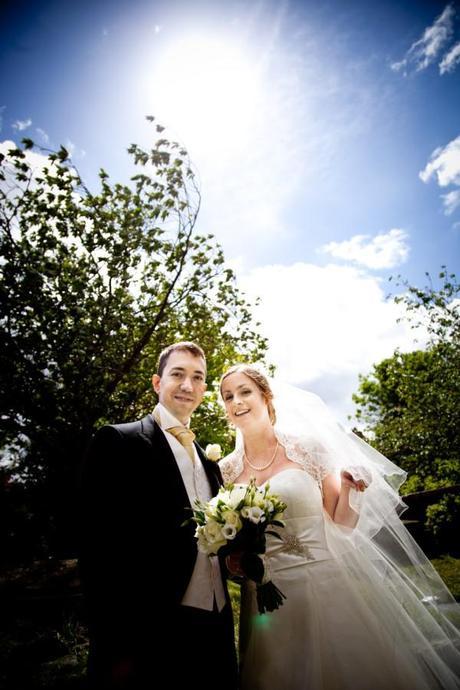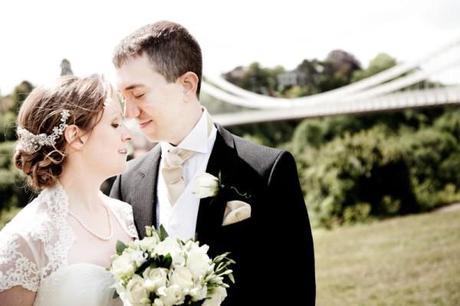 The image above simply takes my breath away. See what I mean about beautiful serenity? This is such a wonderful moment.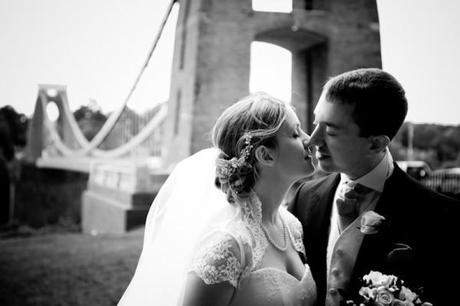 Some lovely wedding photographs taken near Clifton Suspension Bridge. Emma and Duncan had a marquee wedding reception in the grounds of Burwalls which is a university building just near the famous bridge.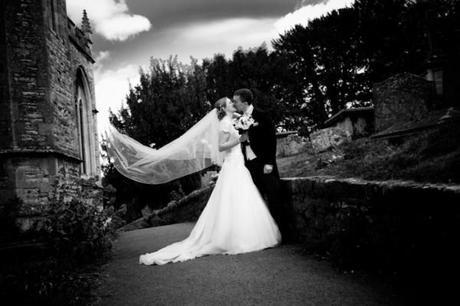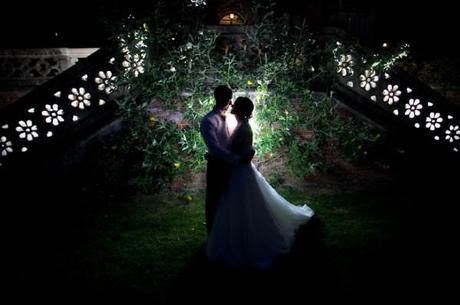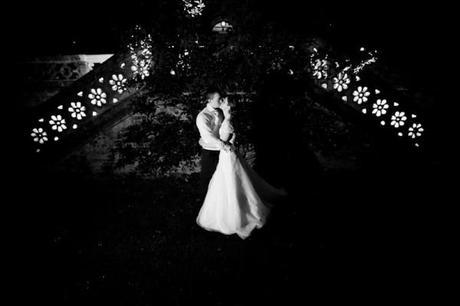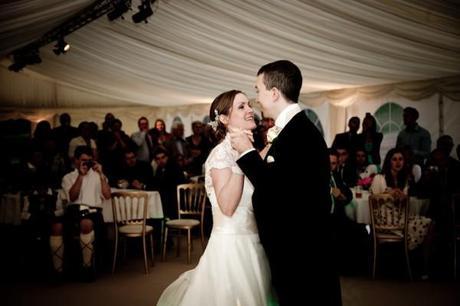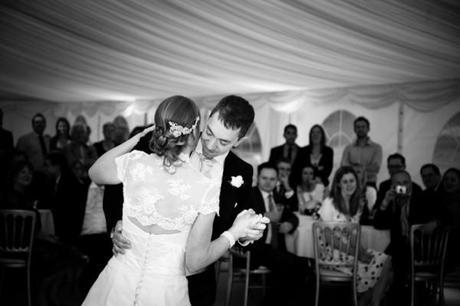 Thank you wedding photographer Matt Tordoff for sharing this beautiful day with us all.
See more photographs from Emma and Duncan's Bristol wedding on Matt Tordoff's wedding photography blog, or find out more about this great UK wedding photographer on his official wedding photography website at www.matthewtordoff.com