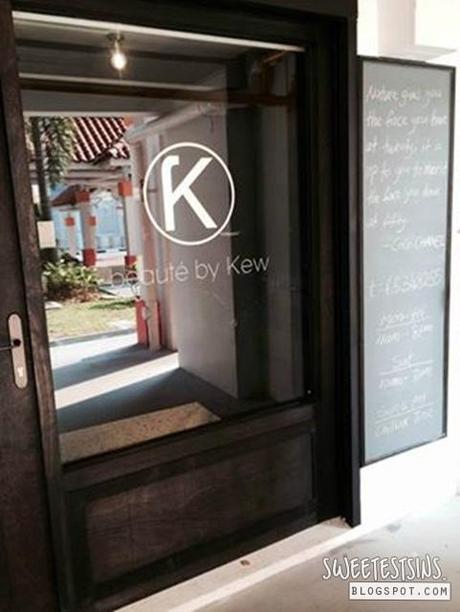 In the middle of Outram Park and Chinatown lies Everton park, a new hipster enclave which is home to an interesting tenant mix comprising of quirky cafes, optical shops as well as facial salon - Beaute by Kew.
Upon entering Beaute by Kew, I was brought to the waiting area and served a cup of tea by May whom was also my facialist for the day.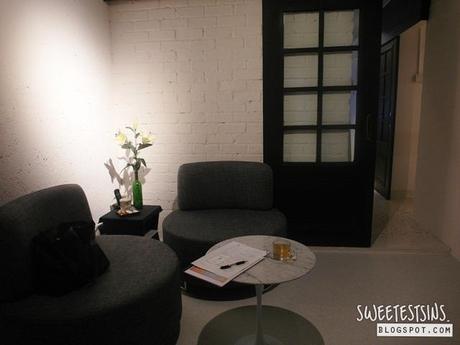 I was asked to fill up a form which had questions such as what are my skin concerns and if I have any form of skin allergy.
When I was halfway through the form, I couldn't help but to be drawn to the skincare products that were on display, especially when there's a picture of Audrey Hepburn - the epitome of beauty.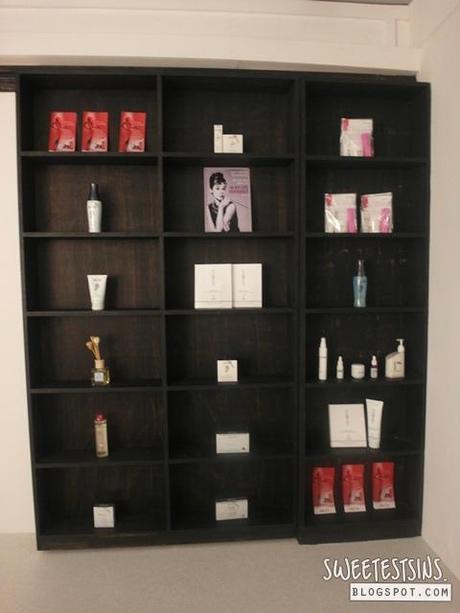 I found that Beaute by Kew carries brands such as Genosys and OLOS.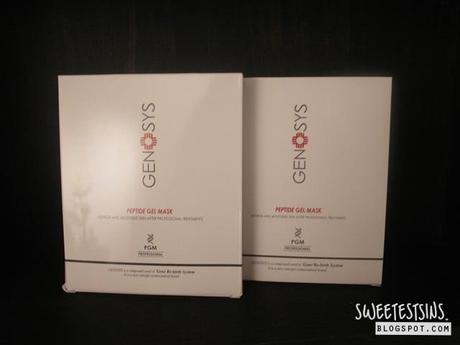 Genosys Peptide Gel Mask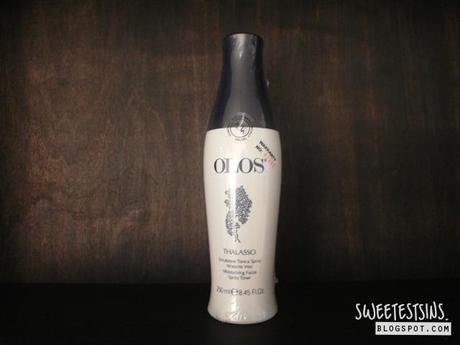 OLOS Moisturizing Facial Spray Toner

Before the facial, I was asked to change into a tube robe.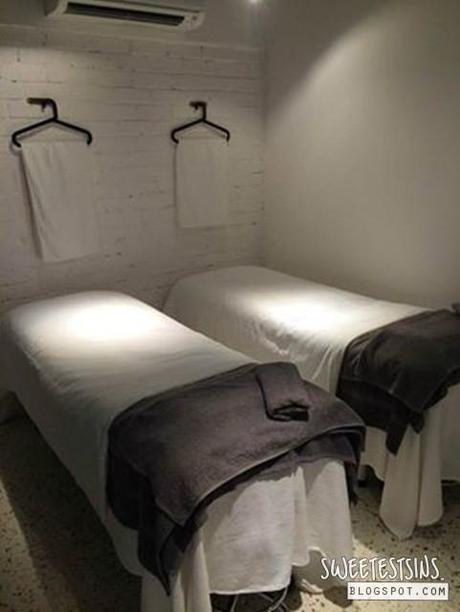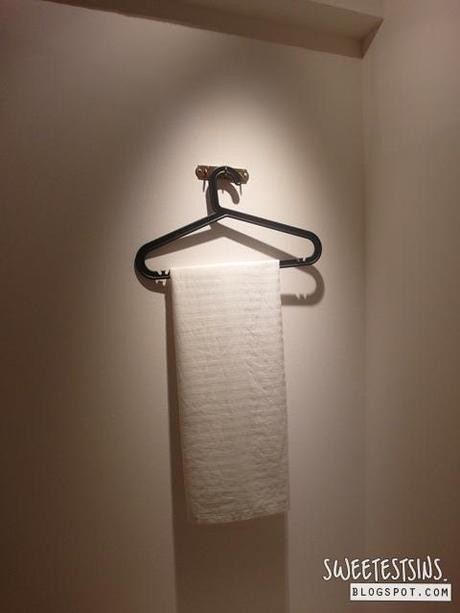 Tube robe

Extractions
The extractions were fast and swift. May kept making sure that I felt comfortable throughout by constantly checking if the extraction was tolerable.
Power DPL Treatment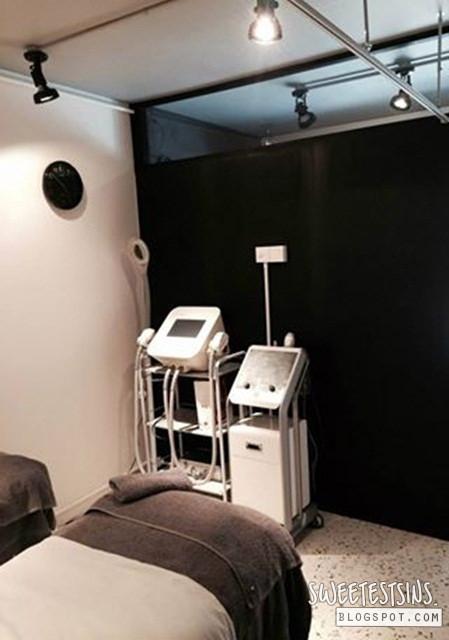 DPL combines IPL and Laser to rejuvenate dull and lifeless skin, minimize enlarged pores and tighten loose skin.
A cooling gel is applied generously before the DPL treatment. DPL treatment is rather bright with light pulsing. May advised that it is best to apply serum and gel moisturizers instead of cream ones to keep skin hydrated after DPL treatment. Sunblock is also a must after DPL treatment.
Massage
The massage was so so so good. Normally at facials, you get a head, shoulders and maybe a foot massage plus a few hard knocks on your back after the session if you are lucky. But May gave me a half body massage and I was lying down on my back the whole time she was working her magic!
Mask
The rose mask smells so good! Before May cleansed it, she gave me a lymphatic facial massage as well as an eye massage in a 'figure 8' movement which felt so comfortable.
Interior
Beaute by Kew has got a very lovely interior.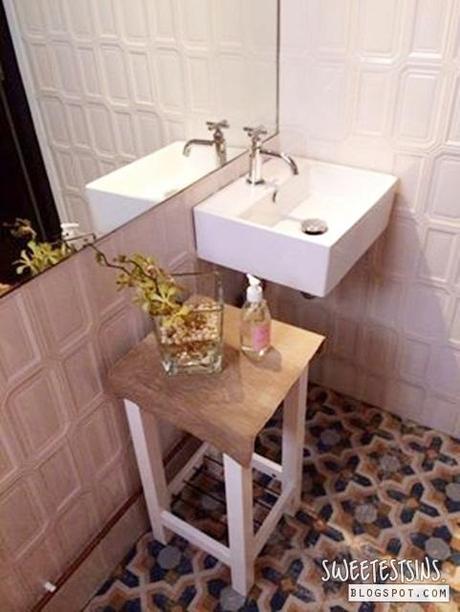 Their bathroom reminds me of Alkaff mansion's.
About Beaute by Kew
Beauté by Kew brings to you a fresh, new vintage metropolitan concept in beauty and anti-ageing.
Singapore's first organic beauty salon that offers you face treatments using most raved about cult brand organic skincare products with cutting-edge technology, and fully-qualified aestheticians. This ensures you receive the most personalized services and top notch results.
Price list:
Power DPL Rejuvenation Treatment SGD $190
GSS PROMOTION

SGD$28

for each facial treatment!
Santaverde Aloe Vera RF Intense-Lasting Firming (u.p. $260)for loose, sagging, aging skin, face contouring
Santaverde Xingu Pure Vitality Anti-Oxidant (u.p. $160)for dehydrated, dry, dull, tired, lifeless skin
Suki Brightening BK AquaPEEL Anti-Pigment (u.p. $160)for uneven skin tone, pigmentation, age spots
OSEA Skin Clarifying Power DPL Anti-Acne (u.p. $190)for acne scars, breakouts, clogged & enlarged pores, oily skin
Power DPL Hair Removal Lifetime Unlimited Treatments* for $98!
(u.p. $128 per session)- Underarms - Upper Lips- Bikini Lines
*available from 11am-4pm on weekdays
- Promotions valid till 31 July 2014
- Applicable to Singaporeans and PRs above 21 years old
SweetestSins X Beaute by Kew Giveaway
10 Personalized Organic Treatment Facials

worth $160

to be given away!
To participate,
like SweetestSins on Facebook
and follow @yongwei318 on Instagram and
email me
the screenshots.
Giveaway ends on
18 June 2014, 2159hrs
.
Beaute by Kew
2 Everton Park
#01-47
Singapore 081002
Opening hours:
Mon - Fri 11am - 8pm
Sat 10am - 7pm
Closed on Sunday & PH