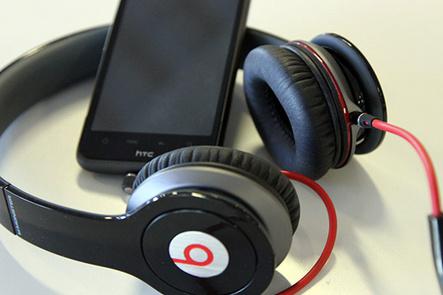 Surely we've heard about the kinship between
HTC and Beats
Audio recently close increasingly. After doing a fairly large investment in Beats, HTC later
released their latest mobile phones
with embedded technology Beats Audio and Beats headset do with bundling. But recently heard back rumors that HTC will probably unleash investment in Beats in an effort to save money, which was then denied by HTC itself. Now back came the issue of possible projects future cooperation between the two companies, the smartphone with Beats brand.
Although branded of Beats, but still HTC is a mobile phone manufactures. There is still no information as to what and what the phone capabilities. One can be sure that the phone is definitely the main focus in the field of music. Do not stop on the phone only, Beats said to be reaching a new multimedia market with the release of the television product, with the possibility of assisted South Korean company,
Samsung
.
Beyond the hardware, Beats likely also have plans to make a media storage service itself, which is known to have a code name Daisy.
origin source by Pocketnow