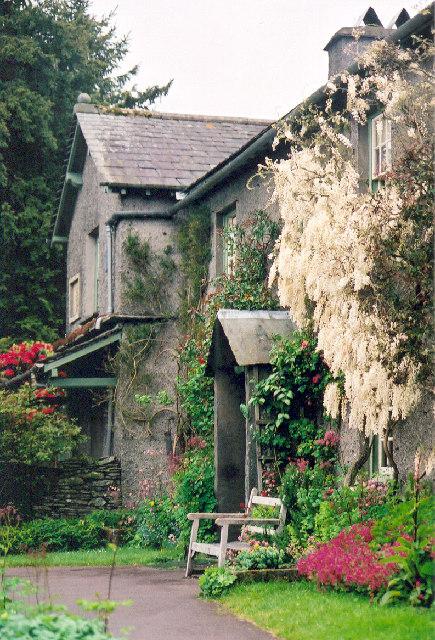 Hilltop was one of the homes of children's author, Beatrix Potter. As requested in her will, the interior has been left as if she had just "gone out to the post" with a fire burning in the hearth, and cups and saucers at the ready for visitors. It's a time capsule of

Beatrix Potter's full life. Every room contains a reference to a picture in a 'tale'. The lovely cottage garden is a delightful tumbledown mix of flowers, herbs, fruit and vegetables.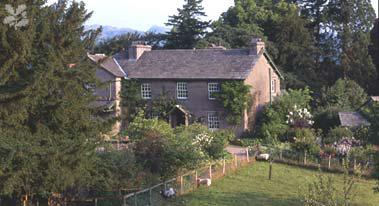 Beatrix Potter bought Hill Top in 1905 with the royalties from her first few books. She wrote her early books from her parents home in London, but they were inspired by her annual holiday visits to England's Lake District. Although almost forty, she could not stay in her beloved new home because she was expected to take care of her parents in London. She visited it whenever she could. After her marriage to William Heelis in 1913 she was able to settle in the Lake District permanently. Beatrix wrote many of her famous children's stories in the small 17th century stone house. Characters such as Tom Kitten, Samuel Whiskers and Jemima Puddleduck were created here, and the books contain many pictures based on the house and garden.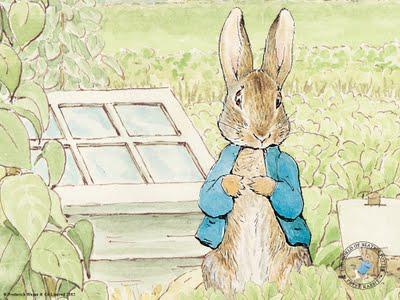 Eventually Beatrix

 

went on to own 15 farms and over 4,000 acres of land in the area. Beatrix loved animals and went on to be a farmer and a well-known breeder of sheep.
Hill TopNear Sawrey, Hawkshead, Ambleside, Cumbria LA22 0LF
Telephone: 015394 36269 Fax: 015394 36811 Email: 

[email protected]




top image: geograph.uk 

2nd image: Stephen Robson for the National Trust Properties

3rd. The World of Peter Rabbit, Frederick Warne and Co. Copyright 2002