Tonight!  Yes Bear with us tonight!
At XVA Gallery in Bastakiya –  for the most ultimate, fantastic PVC Bear show  - basically an exhibition of 50 designer bears by some of our favorite designers and creatives in the region!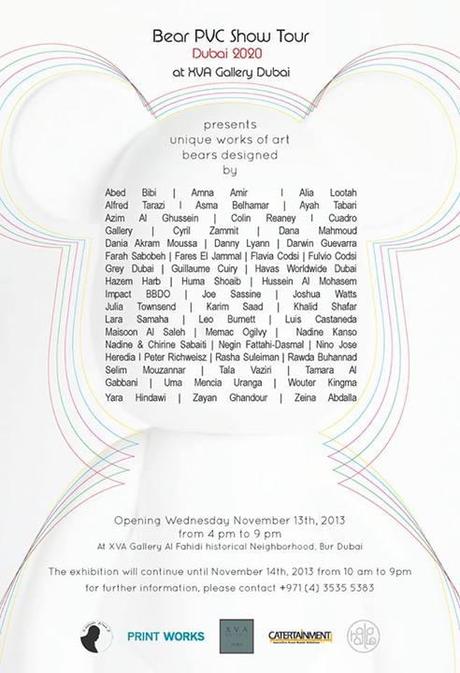 Naturally we have a bit of a soft spot for this little beauty, designed by Zayan Ghandour, who recreated the look from her catwalk showpiece from AW13 at Fashion Forward …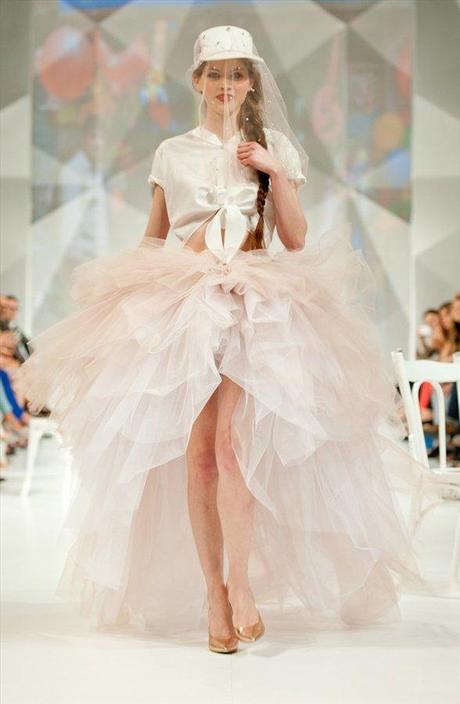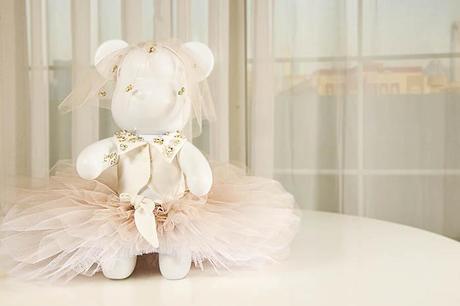 So pretty!
And are so totally excited to see all the rest!
Here's a little teaser of some of the other bears on show…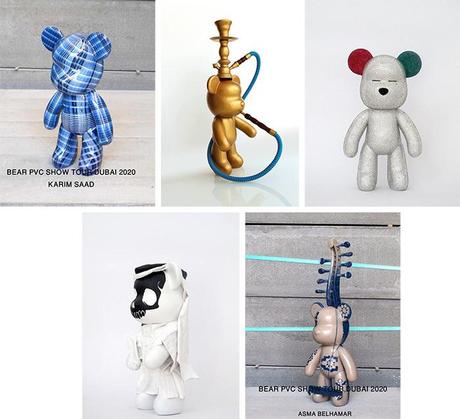 The exhibition will be on for 2 days, opening tonight (till 9 pm).  This is a second in a series of Middle East stops… better catch the exhibition before the bears move on to their next destination: Turkey!
Check out the Facebook page here.