I have another breathtaking collection of photographs for you, this time with a seaside twist. Photos and words by Chris Hanley Photography…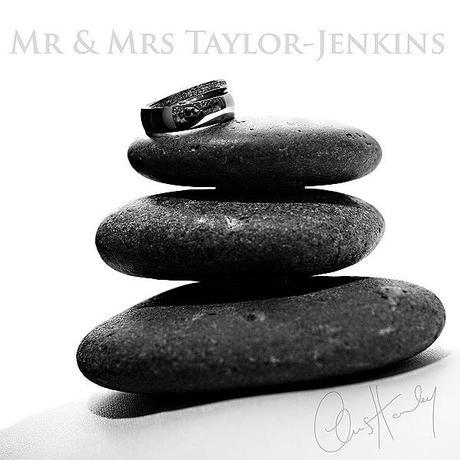 Richard and Anne-Marie were married in Monton and celebrated at the Worsley Marriott. Anne-Marie is from the south coast of Ireland, a little village about 25 mins south of Waterford. Anne-Marie and Richard wanted a little bit of Ireland at their wedding.
They went to the beach where Anne-Marie spent her childhood. They collected pebbles as name place settings for their guests.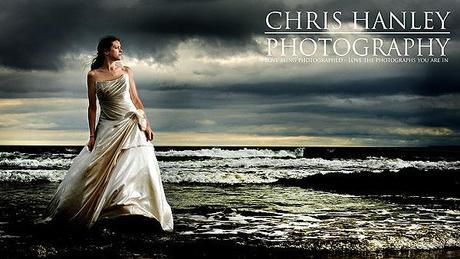 That August we flew back to Ireland to shoot a beach bride™ shoot on the very beach were they collected the pebbles. We also shot Anne-Marie in the village harbour where she learnt to swim.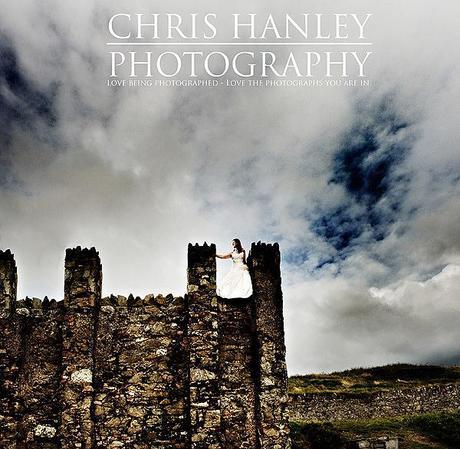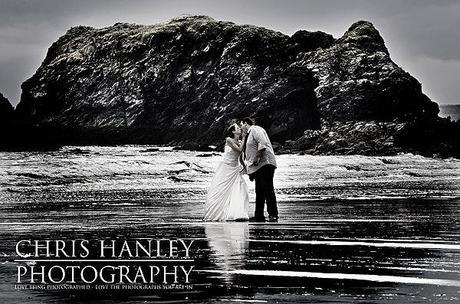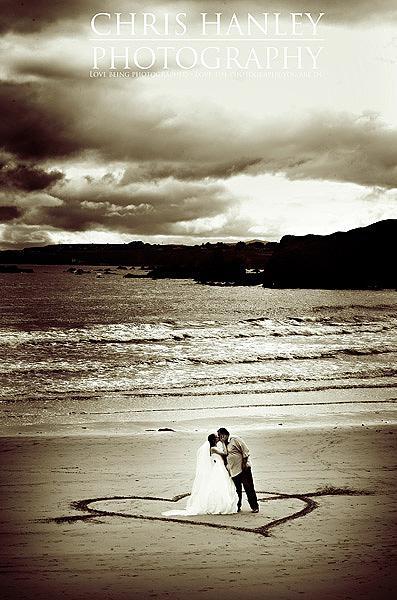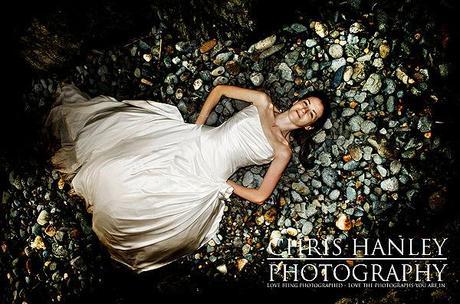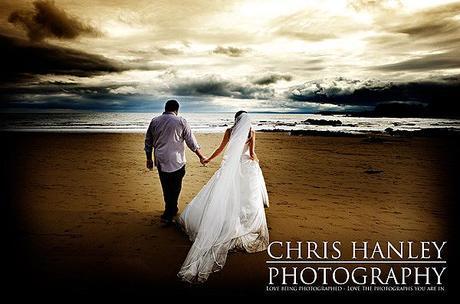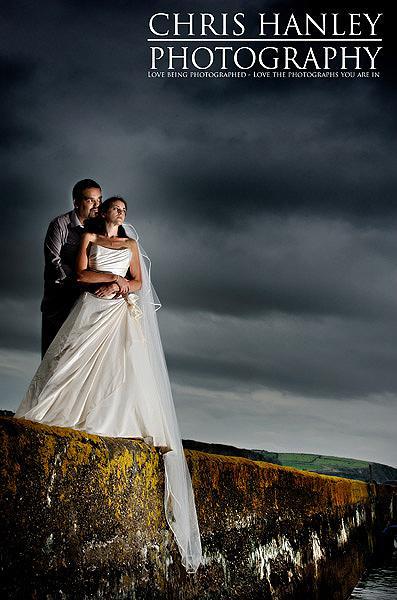 We shot beautiful pictures, we revelled in the romance of the landscape, we drank Guinness, we sang songs at a ceilidh, we got locked in the pub, we created precious memories.