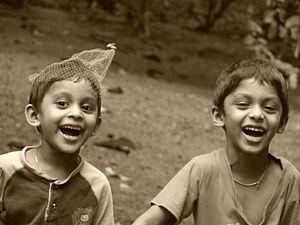 Happiness (Photo credit: Wikipedia)
I'm happy on this week of happiness to say that today my gift to you is a creed by Christian D. Larson:
"Be so strong that nothing can disturb your peace of mind;
To talk health, happiness and prosperity;
To make your friends feel that there is something in them; to look on the sunny side of everything; to think only of the best;
To be just as enthusiastic about the successes of others as you are about your own;
To forget the mistakes of the past and profit by them;
To wear a cheerful countenance and give a smile to everyone you meet;
To be too large for worry,
Too noble for anger, too strong for fear,
And too happy to permit the presence of trouble."
The above creed is all about actions – to talk, make, be, forget, it's a recipe for life and will result in something magnificent. I'm so happy for you and me.
You Create Your Day by the way You Think! Be Present!
Go make it a Magnificent Day!
Blessings, Shawna