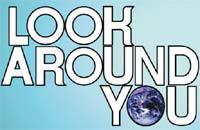 Image via Wikipedia
Short and sweet today because short and sweet thoughts can alter you as surely as long drawn out thoughts.
What can you do this moment to be more present?
Look around you right now and come into the room, look at the screen you're reading this on and look at nothing else –
Do each thing today with full attention and see what happens – short sweet things I bet!
Remember, you create your day by the way you think. Make it magnificent!
Blessings, Shawna