How was your Valentine's Day?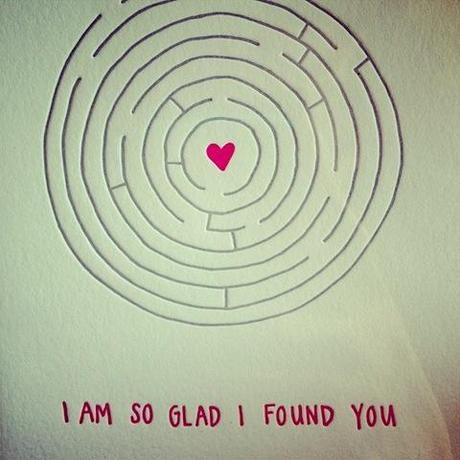 Did you spend it with friends, family, or your favorite pooch? I was lucky to have two Valentines this year! We get to hang out with Charley while my parents are away.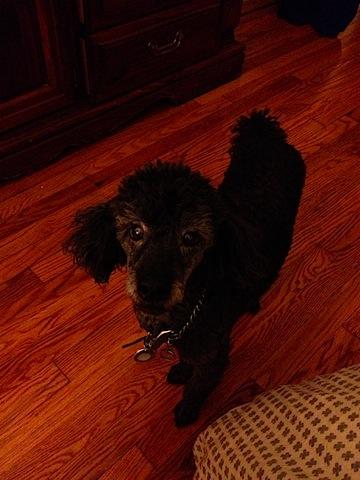 I got Brien this card (I'm obsessed with the unique paper products on Etsy… I've always been obsessed with stationary!), and wrote this poem inside it. I found the poem days after V-Day 2012, and have been saving it ever since! It's a little cheesy, but we're both dog people, so it works

He took me on a cozy date to two of our favorite places, starting with Levain Bakery!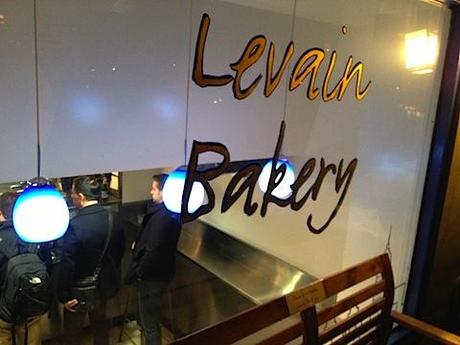 B twisted my arm and convinced me it was a good idea to get four chocolate chip walnut cookies. Mind you, these cookies weigh half a pound each! They are, hands down, my favorite cookies in the entire world. There may be a cookie somewhere someone thinks is better, but to me, these are unbeatable. (These are also the cookies I told my friends, when recommending they stop by the bakery to give them a try, "If I'm ever in the hospital, I want these!" Well, my friends listened, because when I actually was in the hospital, so many people brought them! So these make me feel even more warm and fuzzy than usual, now.)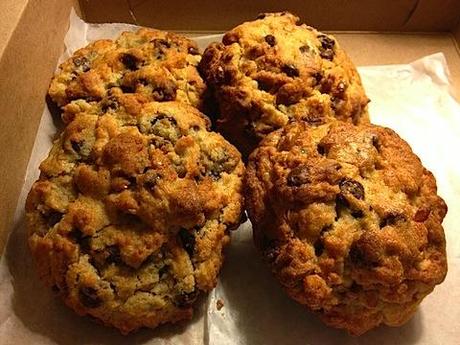 Cookies in hand, we headed up Amsterdam, sans reservation, to try our luck at nabbing a table at Peacefood. And we lucked out! We got there juuuuust before the evening rush, and were seated within minutes.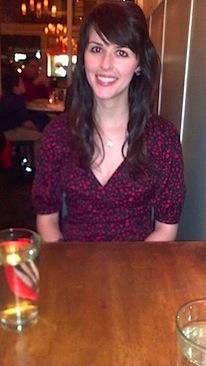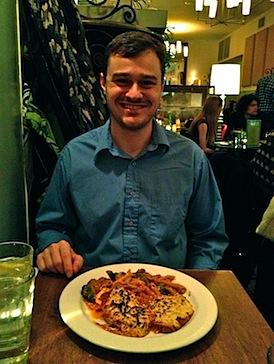 We shared two appetizers to start: the chickpea fries with tahini dipping sauce (always a must-order item) and pan-seared Shanghai dumplings with chives, mushrooms, tofu, and ginger-balsamic dipping sauce.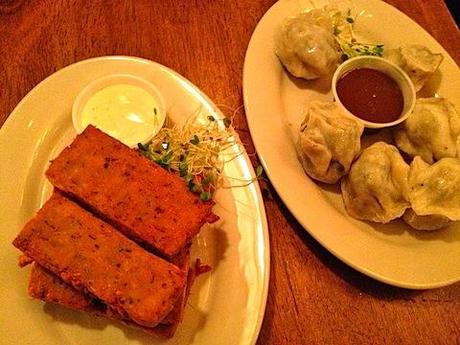 For our entrées, I ordered the roasted potatoes pizza with sautéed mushrooms, arugula, oil-cured black olives, and pesto, which I added daiya to (sooooo worth it!); B had the penne un-chicken parmesan with vegetables. He always gets this, and it's always good! It was a lot of food, but we took home leftovers so we'd have room for…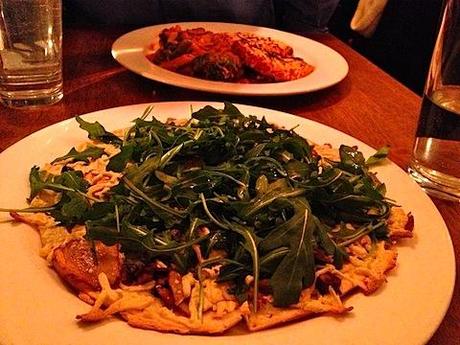 Wine and cookies! Enjoyed while watching 21 Jump Street. The movie was cute, and I especially liked Johnny Depp's cameo! Makes me want to re-watch the series while we wait for Breaking Bad to resume…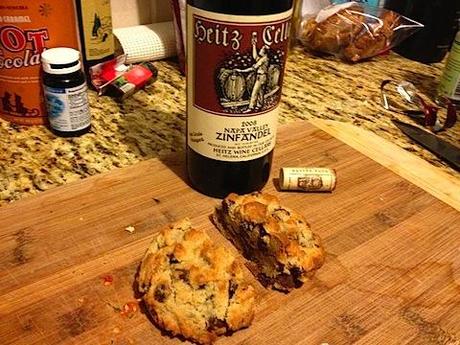 It was a wonderful night. It's kind of crazy to look back at last year, when we'd only known each other a few months, and see how much has changed! But there's a lot that's just the same, too.