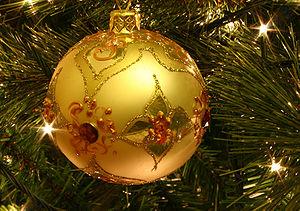 A Christmas tree bauble.
This is a
invitation
to
be in the Second Annual Holiday Video Greeting Card.
As you know, I'm optimistic about parties and people... and that goes hand-in-hand with holiday greetings
So, this is about you...
sending
in
your holiday photographs (uploaded to in a .pdf file) to be in the 2012 Cater-Hater holiday video
greeting card
.
As a valued Cater-Hater reader,
I'd love to see you
captured in the spirit of the
holiday season
on Cater-Hater in 2012.
What types of still photographs and video snippets are we looking for? Fun and funny pictures and footage of you and your special furry friend by the
Christmas tree
. Do you have video footage of your co-workers singing
Christmas
carols? Send it in!
We're looking for festive shots...
of you and your co-workers (example: catering chefs wearing kitchen regalia with Santa hats, event planners making holiday plans by the company Christmas tree, etc.). Or, you wearing reindeer antlers and holding a cup of hot chocolate -- grinning ear-to-eat with a silly frothy whipped cream mustache above your upper lip, your kids outside playing in the snow, you with your boyfriend/girlfriend standing under the mistletoe, you indoors -- you outdoors... all kinds of holiday images!
Here's our video greeting card from last year... 
Send in as many entries as you'd like... the more the better. Whatever you do, make it fun. And keep it classy and highly creative.
Submit your photograph (with your company name and website address [
URL
] when you send in an office/work photo) by 12:00 AM/Midnight CST November 29th, 2012 - (I'll need time to go through all of the submissions, choose the best ones and to create the video). Send your submissions (image files & video snippets) to: CarloAtYourService[at]gmail
[dot]com.
Who knows? Maybe you'll be listed and appear in the blog post that announces the video AND seen in the video on our
YouTube channel
too.
VIDEO DEBUT DATE:
December 1st, 2012.
The Cater-Hater 2012 Annual Holiday Video Greeting Card will be featured in a blog post and placed on the Cater-Hater blog sidebar and remain there until January 7th, 2013.
Unfortunately, if there aren't enough submissions no one will get a cheesy, easy backlink and the whole idea will be scrapped.
Cater-Hater Tip:
this is another way to
free gain exposure
for your business! We're choosing just a few... so, remember to add your business logo OR website URL (not both!) sized appropriately, if applicable -- placed on the bottom, right-hand side of your photograph.
Don't wait... send a video snippet or image now!
Sponsor of the Month

*****

I do this... I write to help to create to opportunities for all of you to pursue your passion to have parties without regard to economic constraints.
I think if we keep talking about the cost of parties (I blog, you write comments), together, maybe we can break down some of the party industry price barriers and shame some of the people who've taken your money and delivered a poor quality product right into growing a conscious and treating you right (nice thought, isn't it?).
Opportunities to be inspired about parties are everywhere. Yet, people looking out for your wallet are few and far between. My goal is to inspire you, causing you to question the way things are that have been the status quo for too long. When we stand together and speak up, we can be a powerful force.
Let's keep the conversation of change going. Because in the sea of everyone talking, one voice is a whisper... several voices are a scream.
Leave a comment and share your thoughts, ideas and suggestions below. Remember to be as specific as possible because what you have to say helps us all.
I really love you guys. There, I said it.
Always... be encouraged and encourage others too,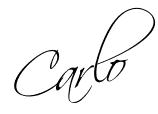 "
Don't be ashamed
to need help. Like a soldier storming a wall, you have a mission to accomplish. And if you've been wounded and you need a comrade to pull you up? So what?" -
Marcus Aurelius
Image source: Wikipedia
holiday video
ecard
, holiday photo video ecard, holiday thank you video ecard, video ecard
holiday card
, video ecard holiday season, christmas video ecard, holiday video egreetings, holiday video hallmark, holiday video ecard personalized, holiday video ecard enter, holiday video evite, holiday ecard video create, holiday ecard video friends, video greeting card, usb greeting card, video greeting card, free video ecards with your face, greeting card upload video, lcd greeting card, free video ecards, personalized video ecards, greeting card custom video, video greeting card products: Technorati Tags

 Related articles
Order your Holiday Greeting Cards and Personalized 2013 Calendars with Wall Pepper!
Sports Christmas Greeting Cards: Play Strong Sports Powercards™Christmas Greeting Cards
It's Time To Start Thinking About Your Holiday Greeting Cards
How Does Your Holiday Spending Compare to the National Average?
>>Your Email Address... No Spam. I Promise." />
Special Offers for Cater-Hater Subscribers!
>>Your Email Address... No Spam. I Promise.';} " name="email" value=">>>Your Email Address... No Spam. I Promise." id="awf_field-35516496" onfocus=" if (this.value == '>>>Your Email Address... No Spam. I Promise.') { this.value = ''; }" type="text" class="text" tabindex="500" />