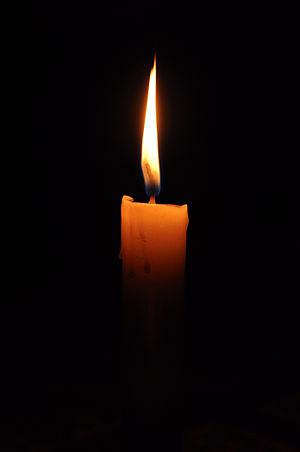 a candle (eine Kerze) (Photo credit: Wikipedia)
I feel happy writing this blog – I feel happy that someone, anyone reads it – I would feel even happier if they commented! (Hint hint)
Today the challenge I'm throwing out is for you and me to be a candle – and not one burning at both ends!
Here's what Buddha said:
"Thousands of candles can be lighted from a single candle, and the life of the candle will not be shortened. Happiness never decreases by being shared."
Happiness spreads!
The only thing it needs is one lighted up person to give that light to someone else. Will you be that light today?
Let's shine our lights – let's light it up!
You Create Your Day by the way You Think! Be Present!
Go make it a Magnificent Day!
Blessings, Shawna