June, July, August. Perfect time for a BBQ wouldn't you say? Cheeseburgers, hot dogs, and if my dad's the cook, shish kebab. Although I spend a majority of my time stuffing my face at BBQ's, I do enjoy putting together an appropriate outfit for an occasion such as this one.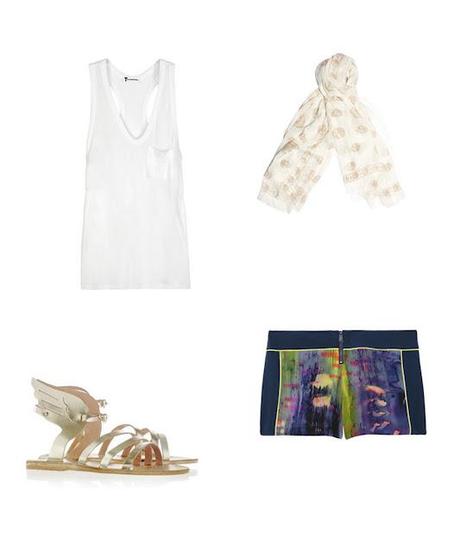 T by Alexander Wang Classic Tank, Alexander McQueen Skull Scarf, Cool Greek Sandals, Elizabeth & James Shorts
Quite a casual outfit with some casual sandals with wings. Reminds me of the Red Bull Commercials.