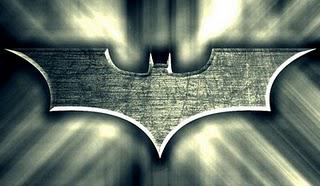 It looks like the next batman film is starting to take shape with Anne Hathaway and Tom Hardy signed on to play Catwoman and Bane respectively. As a fan of the previous two Batman films I have high hopes for the next one, however the choice of villains leave me feeling somewhat disappointed. I didn't find Catwoman to be anything special in Tim Burton's Batman returns, partly because the Penguin stole most of her thunder. In that film she was merely the love interest, and it doesn't take a genius to assume that her love interest role will be ever present in the new film. So, fingers crossed that the Nolans (not the singing variety) will come up with something different. But what about the actress. I haven't seen many of her films so it's hard to comment on how well she'll perform. Under the directional talent of Chris Nolan though, anything can happen. Heath Ledger anyone?
Tom Hardy has been cast to play Bane. Now this is an interesting choice of villain as the character made an appearance in Batman and Robin. In that film he was nothing more than a steroid induced muscle bound dope so it will be interesting to see how Mr Nolan fleshes out the character.
I still have high hopes for The Dark Knight Rises, but it has a lot to live up to after the previous film. It will be the last film (so say the Nolans) so I hope it will end with bang and not a whimper. We'd like to hear your comments on the choice of actors/characters in the new Batman film.