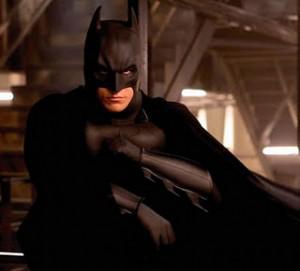 Everybodies favorite Dark Knight is now fighting Hunger.  DC Entertainment and Warner Brothers announced that it will create a fundraising campaign to fight hunger and drought in the Horn of Africa.
The We Can Be Heroes Campaign will generate the funds for Save the Children, International Rescue Committee and Mercy Corps with its 100 percent gift-matching campaign and specially branded merchandise.
"We are a global company, and this is a global issue," Warner Bros., Chairman and CEO Barry Meyer said in a statement. "By marshalling our expertise in consumer and fan engagement and creating global awareness, we hope we're able to inspire others to join us in becoming 'heroes' and make a difference.
Check out the video that's been produced for the campaign:

Help Superman, Batman, Wonder Woman, Green Lantern, The Flash, Aquaman and Cyborg fight huger in the Horn of Africa by buying a shirt, mug or thermos or ipod case.
While doing some research for this post I've read a lot of comments about what governments should be doing and who isn't doing what. People have even dropped comments about not supporting these campaigns in an act to force govenments to help out. While in theory there might be something to this, in the meantime cutting off the funding for this campaign is only hurting those who need it the most.
Please contribute by spreading the word about this by clicking on our social media icons.
Comments appreciated.