Atomic batteries to power! Turbines to speed! I will never forget that line from the 1960′s Batman TV series. I will also never forget that car…The Batmobile.
I always had a fascination with the Batmobile. There was something about it that was just cool. Color scheme, all the gadgets, the flame thrower out of the back of it. What was there not to like? You team up what is arguably the most popular superhero ever with one of the most iconic vehicles ever and that is one dynamic duo.
When I got my weekly email from my local comic shop letting me know the next week's items for sale, I noticed a 1989 Batmobile on the list. That was right up my alley. I checked out the website for the manufacture of it (http://www.batman-cars.com) and I was sold. I came to find out that they were sold and made in the U.K. and have been out for a couple months. Here in the states, they were coming available through a retailer. On top of that, there were so many styles made.
First was the one from the 1989 Batman movie. Then came the 1966 Batmobile that I always loved. The list kept going on and on. Through the months more and more kept coming out and my collection stands at 26 vehicles and counting. All of them are die cast scaled replicas that come on a detailed base with a 3D lenticular backdrop. They are all housed in a clear plastic case for a great display with the description of the vehicle on it.
I got my first one over a year ago. They recently just became available to purchase online directly from the manufacture. These are sold as a subscription where you get a magazine with each vehicle explaining all about the origin of each unique vehicle and what Batman was up to during that year.  It looks like you will get 2 per month along with some bonus gifts that I didn't get since I was not on the subscription.
These are a great pickup for any Batman fan or vehicle enthusiast. The detail is great for the size and price. They retail at $20 each. There are the occasional special edition lit The Bat from The Dark Knight Rises that went for a bit more but completely worth it. These are a great display collectible and conversation piece for a very inexpensive price point.
For more details visit: http://www.batman-cars.com
To see my personal collection visit: Frank's Collection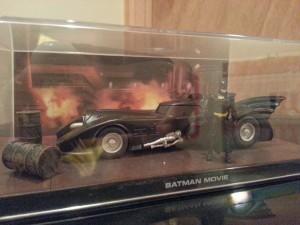 1989 Batman Movie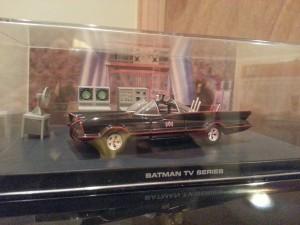 1966 TV Series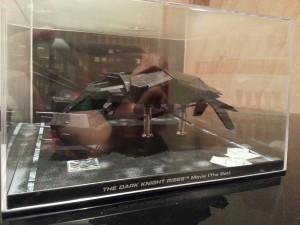 The Bat