I tried Basho Sushi in the Fenway recently, and despite a few minor issues (the kitchen was slow and one dish didn't come out how we ordered it) I enjoyed the sushi and would go back.
   The bf loves his dumplings and rolls, so of course we got a couple of each! There were lots of creative rolls on the menu; my favorites are always torched or crunchy, and there were plenty of these to choose from.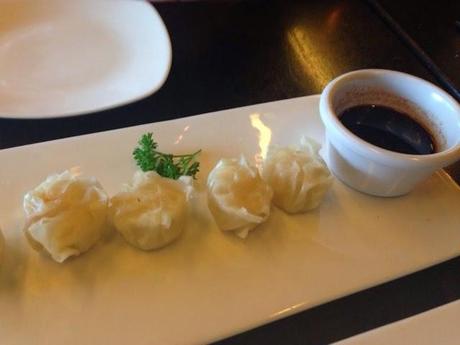 Steamed Shrimp gyoza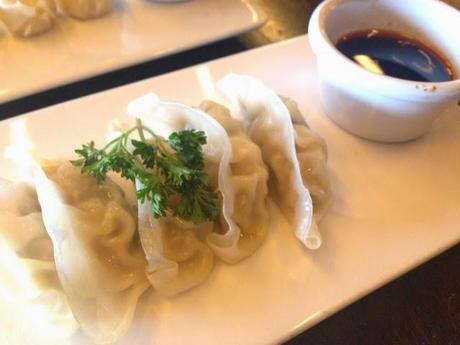 Steamed Pork shumai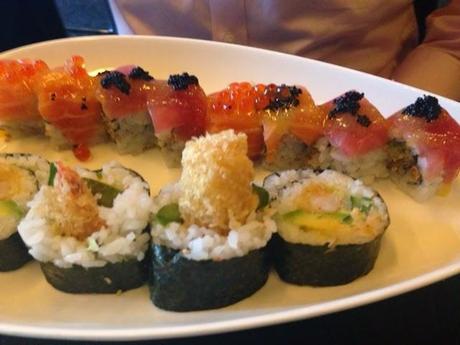 Crazy roll - shrimp tempura, avocado, cucumber & spicy mayo;
Crunchy roll - fried onion, cucumber & spicy tempura crumb wrapped w/ salmon, tuna, tobiko, salmon roe & mango sauce

   My favorite was the sashimi dinner, which was $25 for an assortment of the most popular sashimi. This was a great value; all of the fish was high quality and fresh. The plate included tuna, salmon, yellowtail, bluefin, tomato, crab stick, and some type of octopus or squid. My favorite was the yellowtail with the spicy peppers but the salmon was a close second and just melted in your mouth.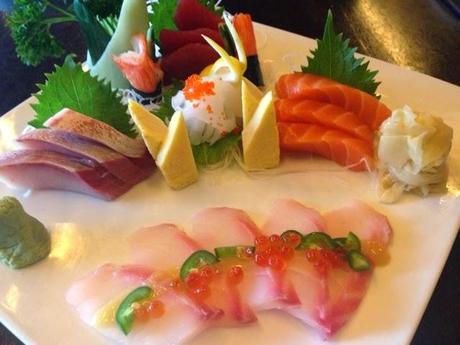 I would go back to Basho for the sashimi alone, although I enjoyed the rest of our meal. It's definitely one of the best values in the city, and the quality is on par with some of the more upscale sushi spots.