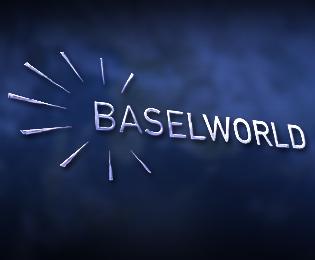 This year's Baselworld features over 1,800 exhibitors from 41 countries, all of whom are eager to see if 2011's banner year for watches continues into 2012.
Last year, the Swiss watch industry increased their exports to $21 billion thanks, in large part, to Chinese consumers. The country added 48.7% of growth in 2011, with Asia as a whole accounting for 55% of the total exports.
According to exhibitor's the jovial mood is carrying over, and optimism permeates this year's show. The best of the best in the Swiss watch business are at Basel unveiling new works of art – the Rolex Sky-Dweller, the new Harry Winston skeleton, and Tag Heuer's ladies' campaign starring Cameron Diaz as the ambassador for the Link Lady collection are a few of the highlights of this exciting event.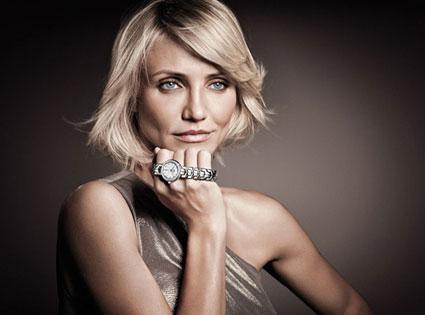 TAG Heuer via E!
However, a press conference Wednesday featured speakers don't expect this year to top 2011′s records. That being said, the market is on track if January's numbers mean anything. According to National Jeweler:
"…growth is forecast to continue–Swiss watch exports rose 16 percent in January– with all markets contributing to the trend."
The Swiss watch industry's insulated status against global economic woes allows it to focus on design – and design it has.
This year's trends so far, according to Swatch Group executive François Thiébaud, president of the Swiss Exhibitors' Committee, include "Dual-time zones, day-night indicators, moonphases and perpetual calendars." Additionally:
"The continuation of simplicity in design and vintage touches; finely crafted movements that are visible to the wearer via open work on the dial or skeleton models; and motorsports, aviation and extreme sports continuing to influence the design and function of chronographs."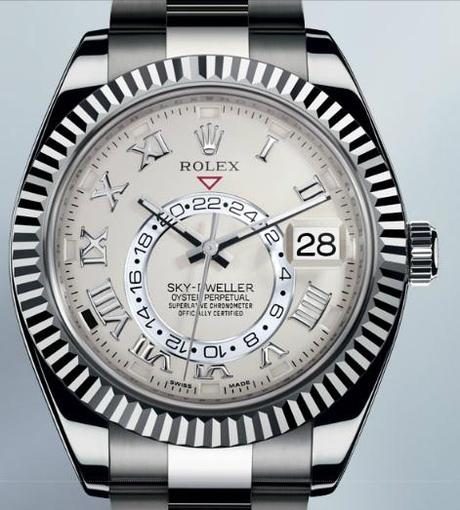 The new Rolex Sky-Dweller unvelied on Wednesday features dual timezones and a perpetual calendar with 30/31 day month recognition.
We'll keep you up to date on any new and groundbreaking technology to emerge from this year's Baselworld, and don't forget that you can follow them on Twitter for up-to-the-minute updates.
Liz for Raymond Lee Jewelers, South Florida's #1 choice for authentic pre-owned Rolexes and luxury Swiss watches.