Hey guys,
I LOVE BarryM. Their products are truly amazing that has great quality and will give you your money's worth. I am a huge fan of their lip paints, nail paints and dazzle dusts.
Today I am gonna show you guys some of their dazzle dusts.
I thought I would share some of my favorites :)
One the website it gives you the name but on the little pots it only says the number. I love how they are in cute little glass pots. You only need a small amount to work with hence they'll last you a while. The eye dusts give your eyes a nice sheen and sparkle; perfect for glamour eyes! I love how they have a huge range of shades with vibrant bold colors. A tad bit of fallout but I can put that aside as I love these! The dazzle dusts retails at £4.59.
This first one is called cherry red, number 84. 
This is a really nice, pigmented dazzle dust that has pink and purple undertones to it. For me this is a color that is unique and is hard to find. I used this on my eyes and it gave a really nice cherry red colour, hence the name! This is one of those hard to find colours, truly different. Sorry about the swatches, they came out a little blurry, I think lol.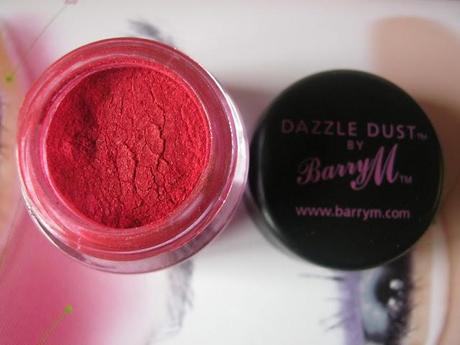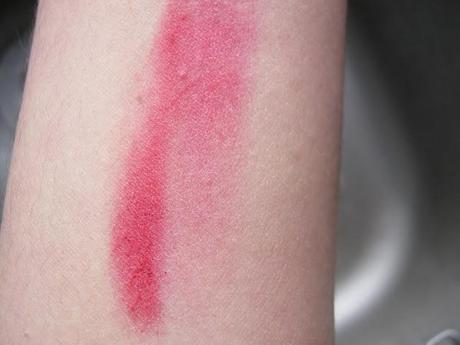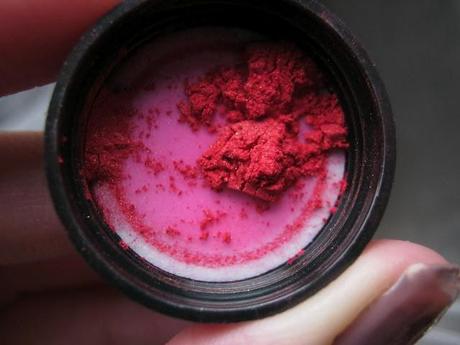 The second one that I want to show you guys is called Winter Berry/ number 88.
This is a gorgeously pigmented, intense purple/magenta colour and one of my favorites. Its got a really nice pearly glittery touch to it . Perfect for a night out or any other special occasion or party. It has speckles of pink glitter in it and a gold touch, which adds to th

e pearlised effect.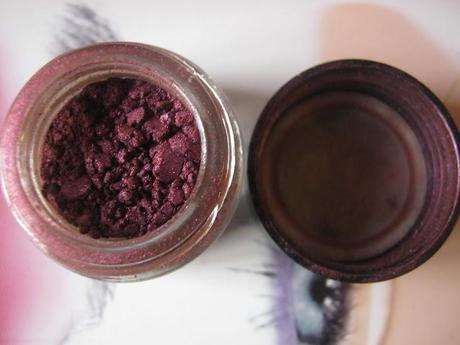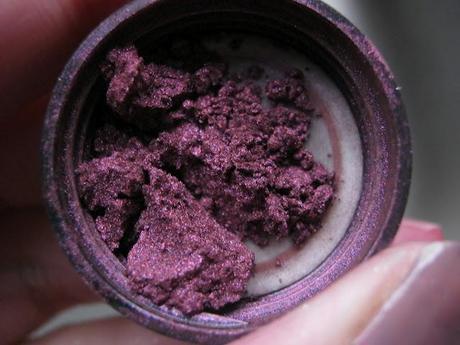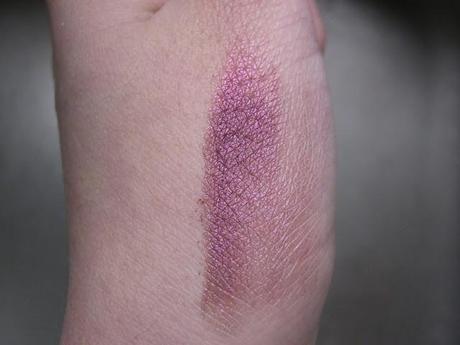 The third one is called Mint Green/ number 82. 
This is also one of those shades that you'll find but it just wont be WOW as this has happened to me before. Finally thanks to BarryM I have finally found that 'perfect' shade. This green color is really pretty with gold glitter speckles in it. Its more opaque when applied but its quite buildable and works nicely.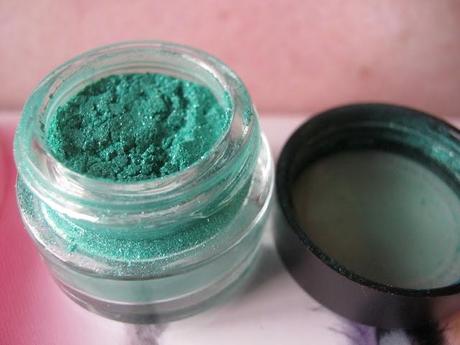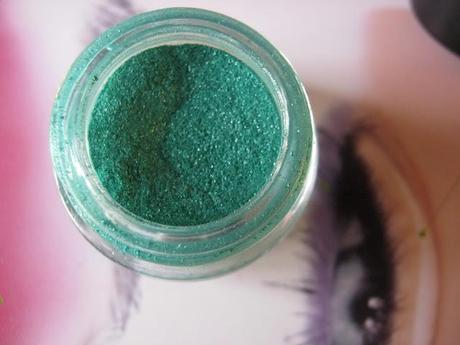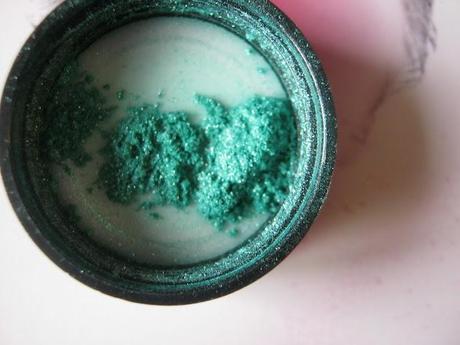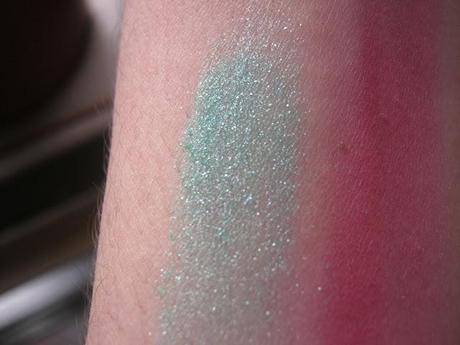 sorry about the red swatch!
And lastly but defiantly not the least, is 
BarryM's Fine glitter dust 
which comes in
22 gorgeous shades of loose pearl color that have been  blended with ultra fine, diamond like glitter flecks. These are stunning and I am definalty gonna purchase some more of these. 
The one I have is called Opal/ number 21. 
I love the name descriptions for the eyeshadows! 
A beautiful grey/black color with emerald green glitter flecks in it. I am in love with this. This is brilliant to apply over black eyeshadow as its under colour, black, is not exactly black, more like a soft charcoal. You can do a great smoky using this with other colours as well. The light hits the glitter very nicely and make it sparkle haha. This also retails at £4.59.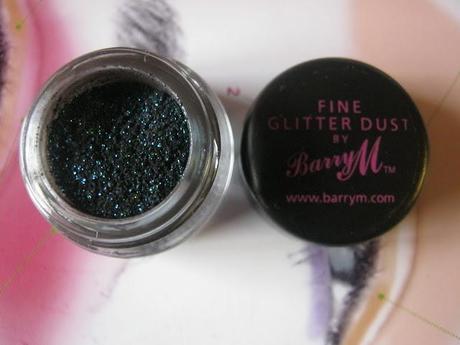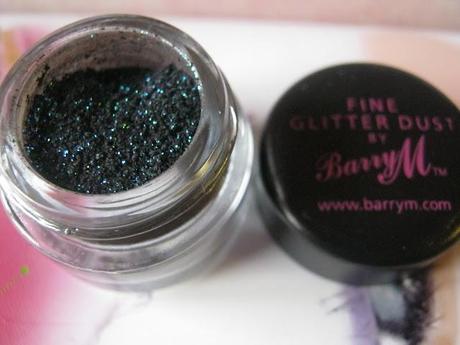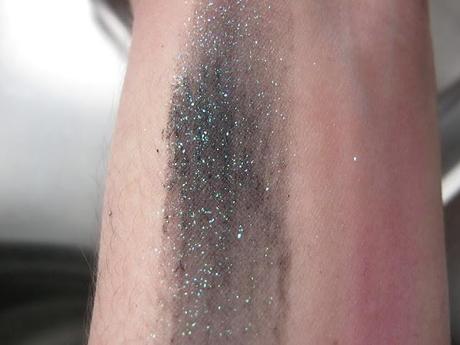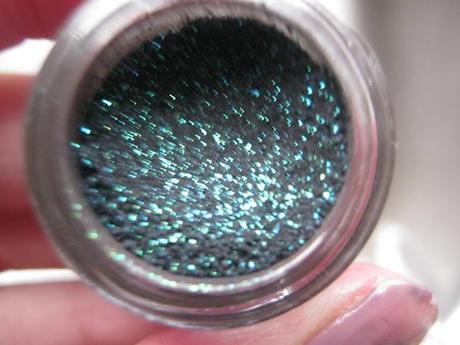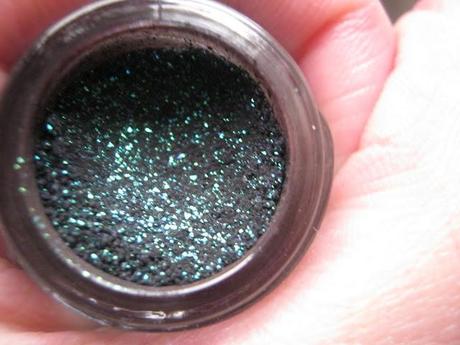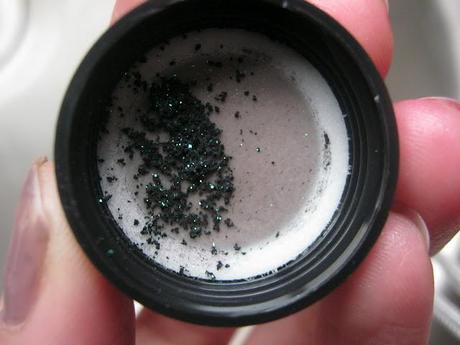 Hope you guys liked this post :)
Have you tried any BarryM products, I would love to know. :)
Hareem 
xoxo