Hi everyone!!
Today I have a burgundy polish from Barry M to share with you.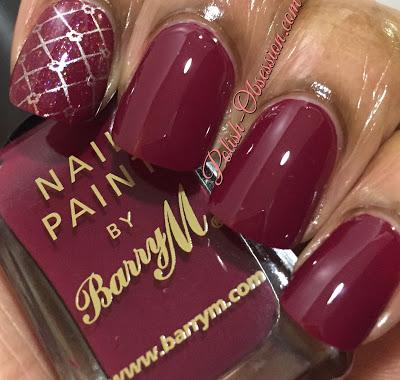 Raspberry has a great formula.  It applied really well and was opaque in two easy coats.  On my index finger, I added two coats of Love & Beauty Pink, a sheer pink shimmer.  I then stamped an image from the BM-XL03 stamping plate.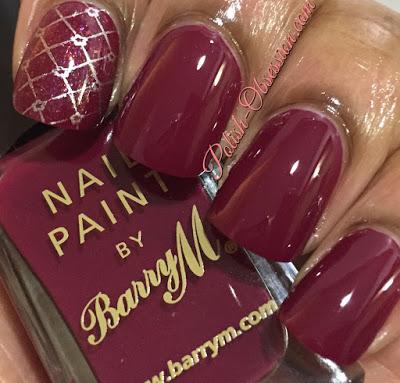 Artificial Light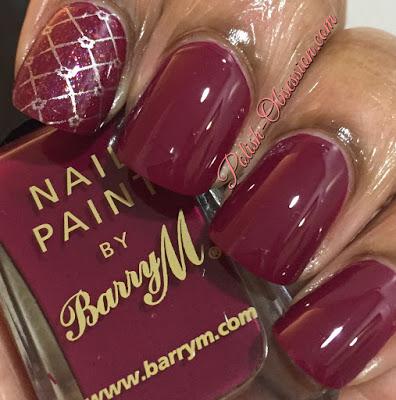 Artificial Light
I really liked this simple mani.  This isn't my typical go-to shade, but I liked wearing it a lot!
What do you guys think of Barry M Raspberry?