I like what they're doing here. The Barrell Whiskey Infinite Barrel Project is an amazing study in the blending of whiskeys from around the globe, spanning multiple styles. I'm no stranger to an Infinity Barrel, but these guys have access to entire casks which takes it to a whole new level.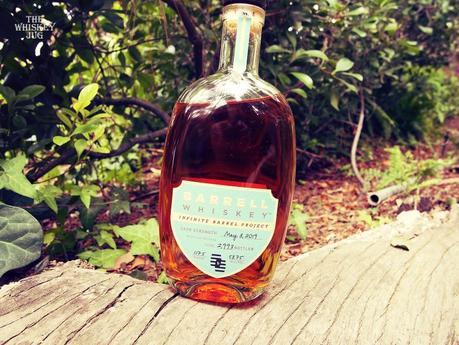 Last year I was able to try one of the 2018 releases at a whiskey event and really enjoyed it. To make each batch they empty 1/2 what's in their blending vessel and bottled it. To make a new batch they add in new whiskey and let it marry with the old till they're ready to bottle a new one. Everything that was in the previous release, and what's been added to the new release is listed below.
Previous Batch
Western Highlands Scotch Whisky, Single grain scotch, Single malt scotch, Scotch whiskey, Tennessee, Bourbon, Tennessee Whiskey, Tennessee Rye, Indiana Whiskey, Indiana rye, 100% Polish Malted Rye, Polish rye, Irish whiskey
Added to this batch
Polish Rye finished in Curacao barrels, Scotch Whiskey finished in Barrell Bourbon barrels, Scotch Whiskey finished in Spanish brandy barrels
Damm, so many different styles of whiskey and casks used, it has to be a hard thing to balance out. Let's see how it all came together and dig into this whiskey review.
Barrell Whiskey Infinite Barrel Project Review: Details and Tasting Notes
In Barrell Craft Spirits' Words:
The tradition of keeping an infinity bottle is well known to whiskey collectors and aficionados around the world. Take the last ounces of each whisk(e)y bottle as you finish it, and pour them into a bottle you've set aside. Barrell Craft Spirits is honoring the Infinity bottle tradition in our own way by introducing the Infinite Barrel Project.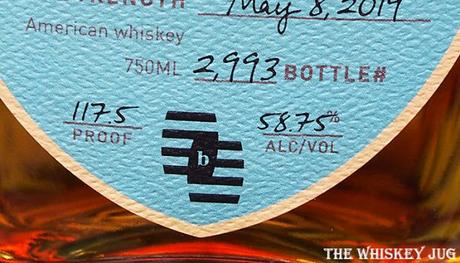 Details (price, mash bill, cask type, ABV, etc.)
Region: Various
Distiller: Various
Blender: Barrell Craft Spirits
Mash Bill: NA
Cask: New Charred Oak, ex-Bourbon
Age: NAS
ABV: 58.75%
Cask Strength | Non-Chill Filtered | Natural Color
Batch: May 8th 2019 (117.5 proof)
Bottle: 2,993
Price: $77*
Tasting Notes
EYE
Light amber
NOSE
Corn, vanilla, caramel, honey, spice and some bits of acetone and green apples.
PALATE
Young oak, orange peels. dried fruit, caramel, olive oil and vanilla.
FINISH
Med-long -> Corn, caramel, spice and vanilla.
BALANCE, BODY & FEEL
Decent sense of balance, round full body and an oily feel.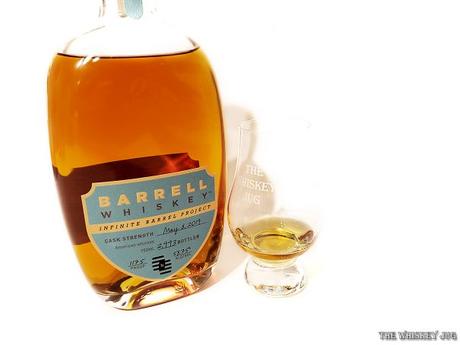 Barrell Whiskey Infinite Barrel Project Review: Overall and Score
Not terrible, but I prefer the 2018 releases more. The Aroma is a bit grainy with a fruity and woody profile; Palate is different from the aroma in that it's woody and a bit more candy sweet to go with the fruity sweet but isn't as deep; Finish drifts out along the lines of a nice standard bourbon – it doesn't quite make it there, but is my favorite part of the whiskey.
There is a young woody essence paired with a fruity candy quality that threads through and while it ties this Barrell Whiskey Infinite Barrel Project together, it's not my favorite profile. Water expands the aroma a bit and more fruity notes show up; the palate gets a bit more herbal and spicy and reminds me, a bit, of the Tommyrotter whiskey. It's Interesting experiment, I enjoyed the previous batch, and I'm excited to see where it goes next.
SCORE: 83/100 (B)
*Disclosure: This Barrell Whiskey Infinite Barrel Project was graciously sent to me by the company for the purposes of this review. The views, opinions, and tasting notes are 100% my own.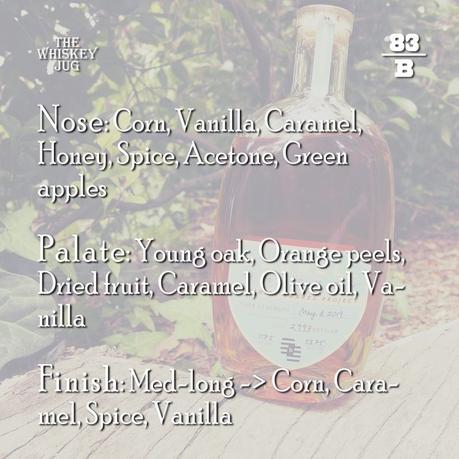 Barrell Whiskey Infinite Barrel Project Review
77
Nose -

83

Palate -

83

Finish -

83

Balance, Body & Feel -

83
83
Barrell Whiskey Infinite Barrel Project Review Summary
Barrell Whiskey Infinite Barrel Project is a super interesting and unique project. I didn't like this batch as much as the previous, but it's definitely one to keep your eye on as it continues to evolve.
User Review
0

(

0

votes)
Comments Rating
0

(

0

reviews)

''''