Last up in our blended mini-run is this blended whiskey: Barrell Whiskey Infinite Barrel Feb 12 2020. Unlike the rest we've tasted recently, each from one country, this is a blend of whiskey from around the world.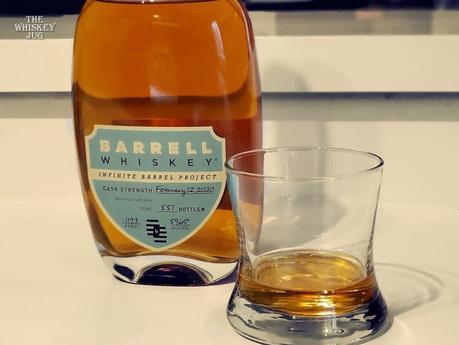 Whiskey blended into this unique offering includes the following: Tennessee whiskey, Tennessee rye, Indiana whiskey, 100% Polish malted rye, Single malt scotch, Single grain scotch, Scotch whiskey and Irish whiskey. Such a unique and interesting mix!
Barrell Whiskey Infinite Barrel Feb 12 2020 Review: Details and Tasting Notes
"We pull only 10% of our base blend for each bottling (there have now been 13). We then use a select number of barrels from the same recipe to rebalance the larger blend. This blend is continually aging and evolving, and we occasionally we incorporate new whiskeys as well."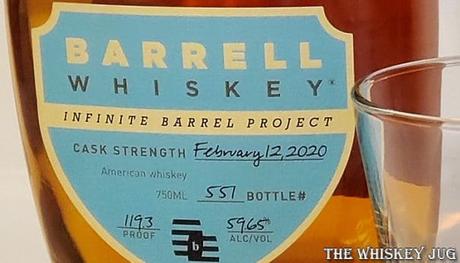 Details (price, mash bill, cask type, ABV, etc.)
Region: Multiple (Tennessee, Kentucky, Indiana, Scotland, Ireland, Poland)
Distillers: Undisclosed
Mash Bill: Undisclosed
Cask: Various
Age: NAS
ABV: 59.65%
Cask Strength | Non-Chill Filtered | Natural Color
Batch: Feb 12 2020
Price: $75*
Tasting Notes
EYE
Light copper
NOSE
Wood, malty sweet, banana, vanilla, spice, honey, citrus and grain.
PALATE
Woody, coppery, malty and heavily spiced with noted of minerality, citrus and fruit.
FINISH
Medium -> Caramel, grain and spice.
BALANCE, BODY & FEEL
Ok balance, medium-full body and a dry feel.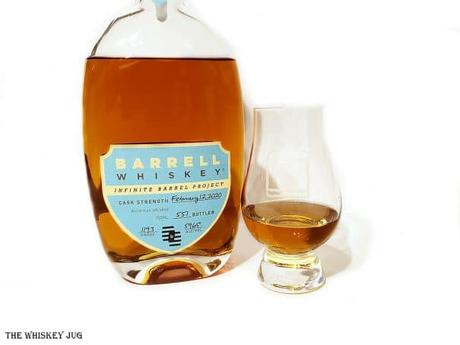 Barrell Whiskey Infinite Barrel Feb 12 2020 Review: Overall and Score
Aroma carries an almost winey sweetness with cereal grain and fruity sweetness complimenting it; Palate tastes a bit young/unintegrated with the woody notes which open to some caramel syrup; Finish though is quite nice with the sweet and spicy fade. It's fun, but doesn't feel like all the pieces have connected here.
The Barrell Whiskey Infinate Barrel Feb 12 2020 is quite sweet with heavy candy notes coming in, all of which grow as it opens and intensifies with water. Comparing it to the Infinite Barrel from May 8, 2019 there is a marked difference.
The May bottle has opened to have some dark rum-like qualities and the oaky notes have surfaced more. This Feb 2020, on the other hand, is lighter and sweeter in a wine and candy shop kind of way. Incredibly interesting to see the difference and variation in releases.
SCORE: 3/5
*Disclosure: The bottle for this whiskey review was graciously sent to me by the company without obligation. The views, opinions, and tasting notes are 100% my own.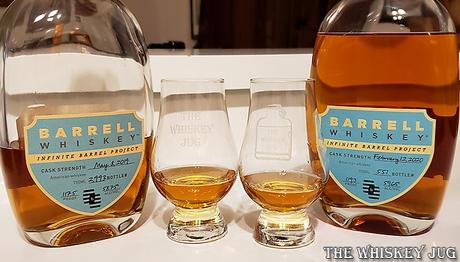 Barrell Whiskey Infinite Barrel Feb 12 2020 Review
$75
Overall
3
Nose

(3)

Palate

(3)

Finish

(3)

BBF

(3)
Sending
User Review
0

(

0

votes)
Comments Rating
0

(

0

reviews)

Barrell Whiskey Infinite Barrel Feb 12 2020 Review Summary
Sweet and interesting in a dessert shop kind of way. It's fine for drinking neat, but I used it in a Sazerac and worked incredibly well.
'''