To date, there is not a batch of Barrell I haven't enjoyed and today's bourbon review, the Barrell Bourbon Batch 23, isn't going to break that streak. They're doing amazing things over there with their sourcing and blending and it makes me happy… and a tad sad. Not because of what Barrell has become, but because of what High West didn't.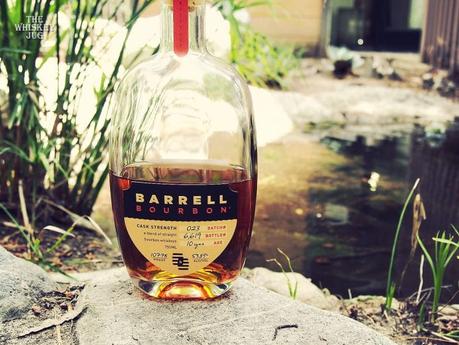 What we're seeing in these bottles is what I thought modern High West would become. I thought I saw an amazing blending team that sourced and weaved together individual sources to create amazing, new and unique products using American whiskey. I saw them as the American Compass Box, but Barrell has usurped the throne.
I have nothing but love for High West, but they hit a stride and kind of… stopped. They haven't made any huge jumps forward in a while and missed several trends that could have kept them at the top. HW still puts out good whiskey, no argument there, but Barrell is without a doubt the undisputed champ of American Whiskey blending at the moment.
Barrell Bourbon Batch 23 Review: Details and Tasting Notes
"Barrell Bourbon Batch 023 is a blend of 10, 12 and 15-year-old barrels. We focused on a balance of richness and depth from the older barrels. The blend mingled for a couple of months to heighten the lushness and complexity. Finally, we methodically layered in 15-year-old barrels to bring out notes of tropical fruit and angelica spice. The result is an evolving bourbon with layers of flavor."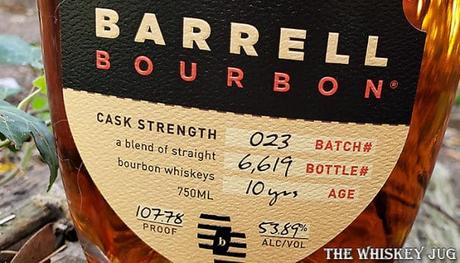 Details (price, mash bill, cask type, ABV, etc.)
Region: USA (TN, KY, & IN)
Distiller: Various (my guess is George Dickel, Heaven Hill and MGP)
Mash Bill: At least 51% Corn + Rye + Malted Barley
Cask: New Charred Oak
Age: 10 Years
ABV: 53.89%
Cask Strength | Non-Chill Filtered | Natural Color
Batch: 23
Price: $80*
Tasting Notes
EYE
Polished oak
NOSE
Oak, dark fruit, leather, nutmeg heavy spice, cocoa, vanilla taffy, olde candy and bits of roasted corn, citrus peels.
PALATE
Oaky and sweetly grainy with dark fruit, dark sweets, olde candy, freeze-dried strawberries, leather, macadamia nuts and bits of vanilla and Cherry Coke.
FINISH
Long -> Oak, nuts, spice, dark fruit and olde candy.
BALANCE, BODY & FEEL
Great balance, full body with a soft oily feel.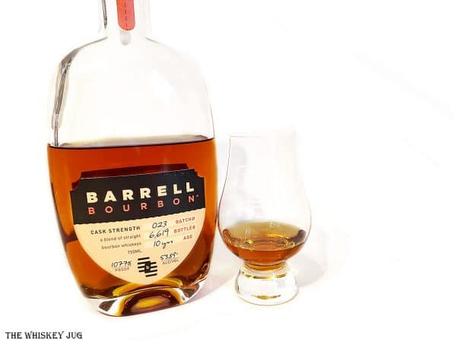 Barrell Bourbon Batch 23 Review: Overall and Score
Enjoying the heck out of this. Aroma is heavy, bold and complex with nicely layered sweet and rustic notes; Palate is a wacky combo of elegant dessert and more rustic profiles that work very well together in a way that's making me gravitate to this bottle a tad more than everything else on my shelf; Finish bundles the best and sends you home feeling wonderful.
Barrell Bourbon Batch 23 is a solid bourbon all around. The TN notes come through strong, but it remains well balanced from start to finish. If I were to guess on a mix I'd guess 1/3 KY, 1/3 IN and 1/3 TN because of how evenly I'm getting the sweet, grainy and spicy notes. To put it simply: it's an oaky, sweetly rustic bourbon and I'm enjoying every sip!
SCORE: 4/5
*Disclosure: The bottle for this bourbon review was graciously sent to me by the company without obligation. The views, opinions, and tasting notes are 100% my own.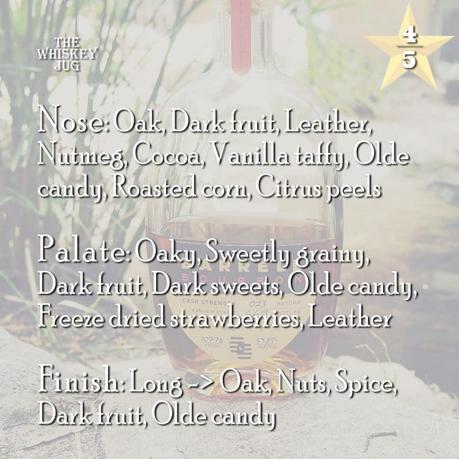 Barrell Bourbon Batch 23 Review
$80
Overall
4
Nose

(4)

Palate

(4)

Finish

(4)

BBF

(4)
Sending
User Review
0

(

0

votes)
Comments Rating
0

(

0

reviews)

Barrell Bourbon Batch 23 REVIEW Summary
While it doesn't contain the greatest of depth, it does present a delightful array of flavors and aromas that can easily keep your senses active and happy for hours.
'''