Barkworthies® is a company that believes that simpler is better. Their treats and chews are completely digestible and contain no preservatives, chemicals, or additives and are made in the USA.
Today we are going to share a couple Barkworthies products with you and give you a chance to win some for your dog.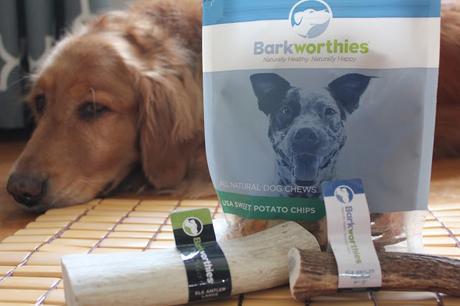 Sweet Potato Chips
All-Natural, Baked to Perfection.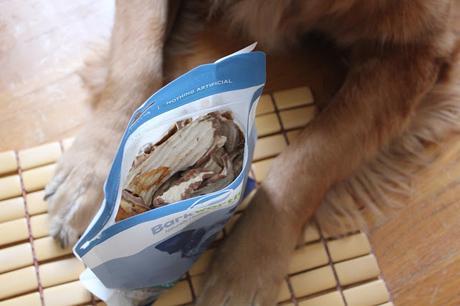 Grown in sunny California these Sweet Potato Chips are thick-cut and dehydrated. Each chip is packed with vitamins and nutrients and as an added benefit, the sweet potato skin is kept intact for added fiber.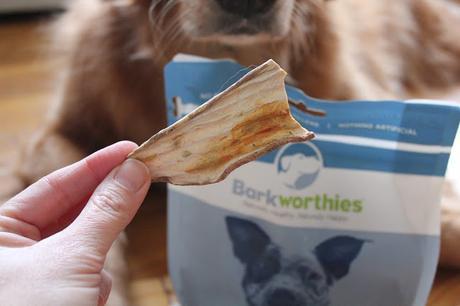 Miley has tried Sweet Potato chews before but because they were so chewy she really didn't enjoy them. Barkworthies are totally different, they are crunchy and that is just want she likes!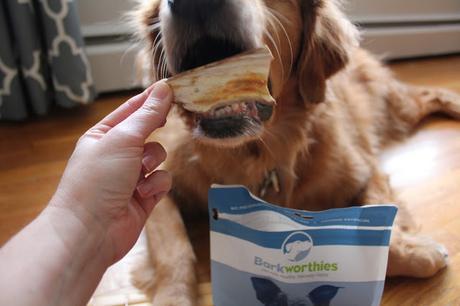 Elk Antlers
Durable, Odor-Free Chews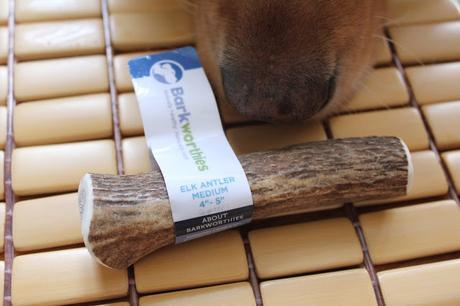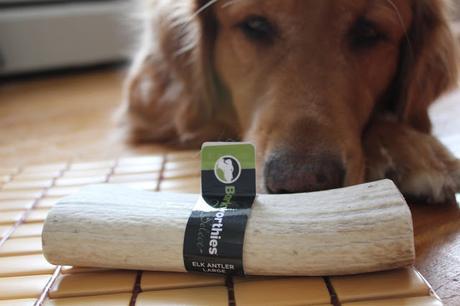 The Barkworthies Elk Antlers shown are medium and large sizes. They are eco- and animal-friendly. Antlers are naturally shed yearly so no elk are harmed for their antlers.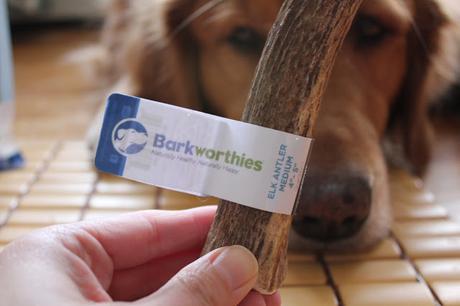 The Elk Antlers are hard on the outside to promote chewing and dental health and soft on the inside for added nutrients. 
It is a known fact that my Goldens are strong chewers and they will destroy a stuffie in a matter of minutes right before your eyes. Therefore, the only thing that lasts in our house is a bone.
I am happy to report that we can now add antlers to the list. Miley chewed on her antler and thoroughly enjoy it for a straight 35 minutes and she barely made a dent in it!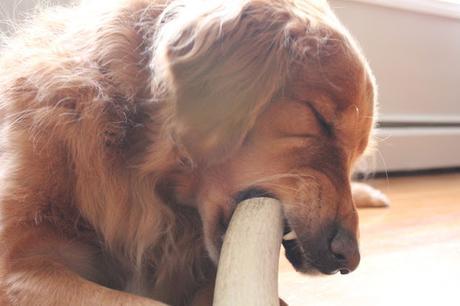 I love that these antlers are odor and mess-free. The hard texture of these chews naturally scrapes away plaque and tartar while your dog gets their chew on!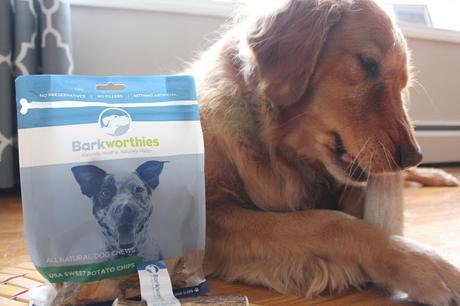 Golden Daily Scoop LOVES Barkworthies


As a company who prides themselves on making products that are wholesome, affordable and responsible. They strive to be accountable to not only dog owners and their dogs but to the environment as well by recycling daily in the warehouse and office. That is a company that I am more that happy to support!
Visit the Store Locator to purchase your own Barkworthies and ENTER the GIVEAWAY below for a chance to win some for your dog!
a Rafflecopter giveaway
Disclosure:

 Barkworthies sent us a bag of Sweet Potato Chips and Elk Antlers for review purposes. We were not compensated for this review and all opinions expressed are our own. Barkworthies is not responsible for the content of this post.