Once again, I've had a pretty full weekend and I'm enjoying the fact that I'm off today. Almost every store had a Memorial Day sale and it wouldn't be me if I didn't go out and take advantage of it. I swear in my former life I had to be an heiress or someone of extreme importance because whenever there's a sale the stores have now made it a point to call my ass. I received a call from Coach informing me that they mailed me a coupon and they would be happy to assist me with finding that new perfect handbag. On the same day, I received calls from Lane Bryant and Ashley Stewart about sales this weekend. I actually felt special and entitled for a moment even though I know it part of some current PR campaign, Is this what it feels like to be Oprah?  A girl can get use to this kind of treatment. Now all I need is about 10% of Oprah's net worth and I'll be good to go.
Saturday, we got an early start and ended up at the mall where I had a pretty good haul at Lane Bryant. We also visited Nordstrom Rack, Ross Dress for Less, and Ashley Stewart. The carnival was back for the weekend so we went and had a blast playing games. I rounded off the day by attending a friend's party but only stayed for about 2 hours because my ass was off the chain tired. I really felt like I was 76 instead of 36 so I came home, fell out on the couch, and watched Lilo & Stitch (yes, the Disney cartoon) until I passed out cold with my furry sidekick.
So here are my steals & deals
At Lane Bryant I purchased 9 pieces for $93.00, thanks to a coupon I had in conjunction with the sale. I was able to buy this adorable colorful sweater for $8.63, a Seven top for $17.26, Tiger Lily Cardigan for $6.90, and a denim pencil skirt for $10.36. I also snatched up a cute denim dress for $13.80, another Seven shirt, a hot pink cami, and a cute pajama set.

Clearance -click here to see the super cute clearance items on Lane Bryant for 40% off the clearance price
At Ashley Stewart I snatched up this cute blue jumpsuit for $24.99 and I can't wait to wear it, I'm thinking metallic accessories to make the blue pop even more.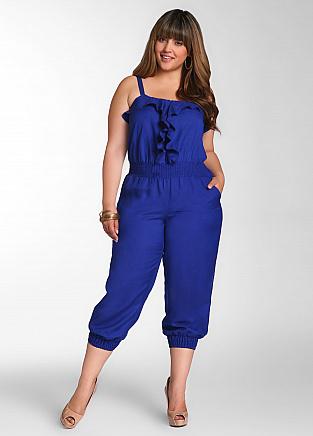 Shop The Summer Look! Bottoms starting at $19.99 at Ashley Stewart (12 – 26). Offer Ends 5.31.
At Nordstrom's Rack my sister snatched up this cute Juicy Couture Velvet Flair clutch on clearance for $29.97, it's currently going for $99.00 online and at some point retailed for $198.00. I also snatched up the cutest color block maxi from Ross Dress for Less. My intention was to try my stuff on and take pictures so you can see the fit of what I bought and how cute the items were. Chicago hit a high of 97 degrees, so I was too busy trying to stay out of clothes instead of putting them on!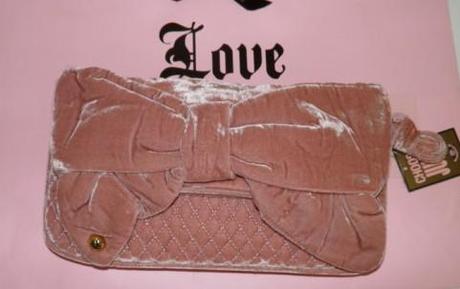 My total damage this weekend came out to be about $160.00 and that includes some Promegrante Magarita Mix I bought from Williams & Sonoma…..I'm off to get Tequila!